Quotes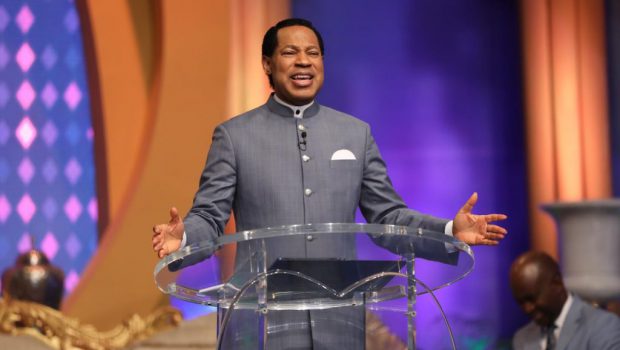 Published on August 22nd, 2022 | by Gabriele Adbbe
0
Pastor Chris' Best Quotes on Your LoveWorld Specials
Last week, Pastor Chris held Your LoveWorld Specials for Christ Embassy members. 
The live program marked the new season 6 phase 1 taking place on August 15th –19th. Everyone could join Pastor Chris in the LoveWorld Crusade Grounds in Nigeria or online on digital platforms. 
Each day of Your LoveWorld Specials was full of pearls of wisdom by Pastor Chris. There are so many quotes that KingsChat users are sharing non-stop! We collected the most uplifting quotes from our man of God. 
During all five days of Your LoveWorld Specials, Pastor Chris talked about faith, relationships with God, and current events happening in the world. Though the same topics appear here and there, Pastor Chris makes us get new insights every time. 
Your LoveWorld Specials: Season 6 Phase 1 Day 1
"The words we speak are full of power, and the demons that cause afflictions can hear us."
"The more you meditate on the Word, the Word will condition your spirit. Your personality will be altered with glory. You become stronger inside, the manifestation of the Word in you will come out effortlessly."
"Some people are still what they used to be. But you should be different on transcendent glory."
"We live in the name of Jesus because that name has been highly exalted above all others and greater is He that is in us."
The second day of the program
"If you are too busy with work or your business, or family, or ministry to give attention to the things we are sharing; Listen, neither you nor the things that you are engaged in, will be immune to the repercussions of silence, ignorance, inanity."
"The message I'm sharing with you saves your life in two ways:
It points you to Christ. The hope of the Christian.
It empowers you to resist evil and subdue it."
"You were once in the domain of spiritual death, but you were born into the Kingdom of light."
"If you don't know who Christ is, you will think you are following a religious leader, but if you have Christ, you have the holy spirit who is a teacher that brings you all the information you could ever want."
"Don't present a weak front. Present a solid front. My faith has a solid front."
Continuing Your LoveWorld Specials with Day 3
"Our blessings can work in two ways. Our blessings can invoke good or goodness in those that we bless… But if they are not worthy of the blessings, our blessings can heap coals of fire upon their heads."
"Walk, live in Christ. This is your new environment. Don't live like you're floating. Be rooted and unshakeable. Don't talk like the non-Christians."
"When it comes to life, there are no absolutes except with respect to subject matters."
"Jesus is the head of all principality and power, and you are made full in his fullness. You're full of what He is full of. Otherwise, what do you mean by 'you got filled with the Holy Ghost?'"
"Let the dream you had for your country come alive. Wake up! Take pride on your country. If you can help one person, you have helped a thousand."
Day 4
"You were reconciled to God. The result was you were brought to God holy and unblameable. Jesus took responsibility for your errors. He took your blame. Stop blaming yourself."
"The Holy Spirit helps you to see that God is acting now."
"He took your blame, sins, errors, mistakes… And in the presence of God, you're holy and unblameable. This is Christianity. This is the Gospel. He says 'tell them I am not counting their sins against them'"
"Sometimes you can be so acquainted with the negatives that you no longer know the truth."
"You pray in the name of Jesus Christ, not angels. All angels are subject to Jesus.
"Every Christian! Never be bothered if they say they will cancel you. Anyone that cancels you is canceling himself. Don't be moved. Have no fear of them whatsoever. They can't cancel or marginalize you."
Day 5 — the grand finale
"Bitterness is costly. It produces diseases within the body."
"When your values and focus in life are different, it will change your life. This is something you've got to do for yourself. Be spiritually minded, not carnally minded."