Quotes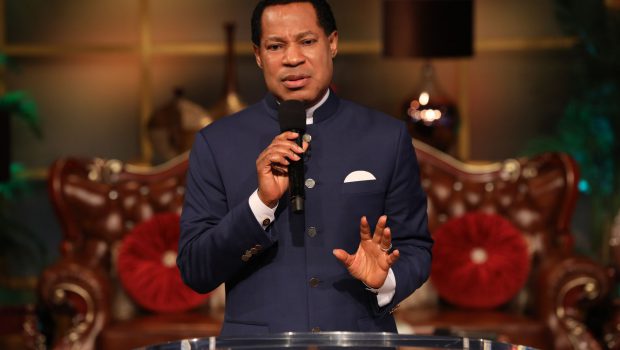 Published on August 9th, 2021 | by Gabriele Adbbe
0
Pastor Chris' best quotes of the Year of Preparation
More than half of Pastor Chris Oyakhilome's Year of Preparation has already passed, and over those seven months, the Christ Embassy president has led his congregation through multiple sermons, prayers and inspiring events.
From Global Communion Services every month to extensions of the "Your LoveWorld with Pastor Chris" program, the Healing Streams Live Healing Services, the Global Ministers' Classroom and many more.
Naturally, those events have yielded an abundance of Pastor Chris Oyakhilome quotes. We have gathered some of the best and most inspiring ones here.
"The angels are working on Earth with the Church of God in preparation right now. And I said to you that the forces of God are also in preparation for their final struggle because they know what is coming. They are just trying to fight for time. They know what is coming."
-"Your LoveWorld with Pastor Chris" in January
"Remember, the life that he has brought us into is grace to grace. In fact, the margins are grace heaped upon grace. That is amazing. There is so much grace that you can take… It is amazing how we walk all the time, ignoring the grace that we could have."
-Global Communion Service in February
"You know, Jesus said that men ought always to pray and not to faint. He told us to pray. Jesus prayed. The apostles prayed. He told us to pray. Prayer is important. You know, I told you before that God taught us to pray, instructed us to pray because He intended to answer."
"Prayer is not our idea; it is His idea. He knows that it works. He told us to do it. It gives Him the right to do what He would not do if you did not pray. Prayer does not change God, but it positions you in a situation where He can respond to you in a way that He would not do otherwise. So, it is our responsibility to pray."
-"Your LoveWorld with Pastor Chris" in March
"It is so important to walk in truth to understand truth. God's truth protects you. God's truth delivers you. God's truth saves you. You shall know the truth, and the truth shall make you free. Blessed be God."
"Open your heart to truth this month. To His truth. Not circumstantial truth, no. Not truth from men. His truth for His truth shall be thy shield. It is the Month of Truth, and God's truth will prevail. God's truth will triumph, hallelujah. Spread His truth everywhere. Tell His truth to the untold."
-Global Communion Service in April
"You have the spoken word, the written word and the living word. The spoken word came through the prophets, the written word was delivered to us in scripture, and the living word is Jesus made flesh. God's word made flesh in Jesus."
"The ministry which we are a part of is a spiritual ministry, and our sacrifices are also spiritual. This is very important. You know, God moved from the sacrifice of goats to the spiritual ministry. The priesthood was moved from earthly things to spiritual things. The sacrifices of earthly things to spiritual things," he explained and added. So, the ministry that we are in today is spiritual. Prior to Jesus coming, what they had was the shadow of the real. It was just a shadow of good things to come."
–Global Ministers' Classroom in May
"Jesus gave us the victory. And for us to walk in that light of victory, Satan has no chance. All the nations belong to Jesus Christ, and we are not giving up one of them to Satan. He told us to cast out devils."
"We are casting out Satan of every nation. He has no chance. So, in every country, you live the name of Jesus, you glorify the name of Jesus and proclaim His victory over your city, over your country. Proclaim the name of Jesus. Jesus has the victory."
"In the prophetic book, we won, and we are walking in the victory that has been given to us in the name of the Lord Jesus Christ. The victory is ours. Whatsoever is born of God overcomes the world. We have overcome the world and its wickedness."
-"Your LoveWorld with Pastor Chris" in July
"What the Lord is telling us is that the tabernacle was a place. Did you know that the tabernacle was not designed for preaching? I am not sure you ever thought about it. The tabernacle was never a place for preaching. The temple was not a place of preaching. It was not a place for giving information. That may surprise you."
"The temple was primarily a place for offering sacrifices. That is what He asked them to build the tabernacle for. The original reason was to make it a place where God was to receive their sacrifices. In the New Testament, He calls us to offer spiritual sacrifices, the fruit of our lips, giving thanks to His name. To offer sacrifices of praise. How many of our churches have been a place of such sacrifices? You would be surprised."
-Global Communion Service in August