Events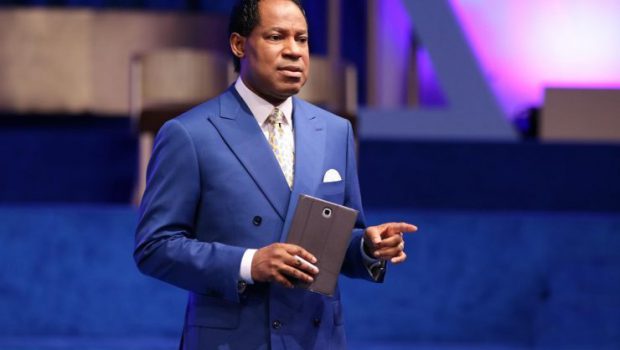 Published on August 30th, 2020 | by Gabriele Adbbe
0
Pastor Chris adding new Global Day of Prayer
Get ready to spend a day praying because Pastor Chris Oyakhilome has announced a Global Day of Prayer starting on Friday, September 25th at 6 PM GMT+1 lasting until the following day. You can watch it live on all LoveWorld networks.
There is not much information about the event yet, but billions of people are expected to tune in.
That is what happened when the Christ Embassy leader hosted his first Global Day of Prayer along with Pastor Benny Hinn on March 27th.
The two were praying against the coronavirus, which has plagued the world for more than half a year now.
The Global Day of Prayer attracted 3 billion online viewers.
A place to seek comfort
Following the successful broadcast, Chris Oyakhilome launched his "Your LoveWorld with Pastor Chris" prayer series, which has been extended ever since.
The most recent prayer week ended on August 23rd.
The series has been a place for LoveWorld believers to seek comfort during the ongoing COVID-19 pandemic, bringing joy, happiness and hope into the many locked down communities around the world.
During the pandemic, Pastor Chris Oyakhilome has been hosting additional Global Days of Prayer and a Special Easter Sunday Service, which gathered 3.25 billion people in front of their screens.
Praise-A-Thon with special guests
This week, Pastor Chris Oyakhilome and Pastor Benny Hinn also hosted a five-day-long Praise-A-Thon with special guests such as Bishop Clarence McClendon, Pastor Dan Willis, Pastor James Payne and Dr. Richard Roberts.
Pastor Benny Hinn kicked off the Praise-A-Thon by thanking the Lord.
"Lord, we thank you for what you are about to do this week. We thank you for your power, your goodness, your grace, your love. Thank you, Lord, for the way you are going to touch our people and bless the life in a glorious way," he said.
"I believe the Lord is really going to heal His people, to bless His people and to visit His people," Pastor Benny Hinn continued.
September's theme to be revealed
On top of that, the Christ Embassy congregation has a Global Communion Service to look forward to in the upcoming week.
At the monthly communion services, Pastor Chris Oyakhilome presents the theme of the month, and September's word will be revealed on September 6th.
Until now, he has guided the LoveWorld community through the Month of Songs (February). The Month of Knowledge (March), The Month of Continuing Fasting and Praying (April), The Month of Opening (May), The Month of Prayer (June), The Month of Productivity (July) and now The Month of Recovery (August).
"This month is going to be a very special month. Thank God for his love, his grace, his kindness and for the amazing ministry of the Holy Spirit that we have been receiving," Pastor Chris Oyakhilome said when he presented the theme of August.
"Make sure that your evangelical work is not suffering. You have to do it more than ever before. Use your 'Rhapsody of Realities.' Make sure you distribute 'Rhapsody of Realities' around the world," he continued.