Events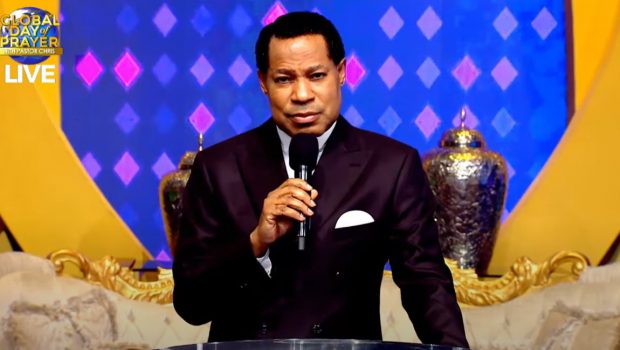 Published on February 20th, 2022 | by Gabriele Adbbe
0
New "Your LoveWorld with Pastor Chris" phase finally set to be aired
After being postponed, "Your LoveWorld with Pastor Chris" is finally scheduled to return on Monday, February 21st.
Pastor Chris Oyakhilome's popular prayer series will be aired on all LoveWorld tv channels and digital platforms at 7 PM GMT+1 every day from Monday, February 21st until and including Thursday, February 24th.
"Your LoveWorld with Pastor Chris" was supposed to be shown this week but was postponed.
It will be the second phase of the fifth season of the prayer series.
Season five phase one was shown in the middle of January.
Back then, Pastor Chris Oyakhilome urged the viewers to decide if they belong to Jesus or to this world.
"The forces that are at play in this present hour are not having a game show. You have to make a decision whoever you are, wherever you are. You have to make a decision about where you really belong. Do you belong to Jesus, or do you belong to this world?" the Christ Embassy leader asked.
"And by the way, when I say 'world,' I want you to know that I am talking about this world and its system. In referring to the world as the Earth, it belongs to Jesus, including every human being in it. Even though many of them are rebels, He owns them. Because according to the scriptures, He bought the whole field," Pastor Chris Oyakhilome continued.
Pastor Chris: "Thank God for the Holy Ghost"
Pastor Chris Oyakhilome also touched upon Jesus being the savior.
"He paid for everybody. He is the savior of the world, and He gave His life for every man. All that ever lived before Him – from Adam – and all who were to come after His death, burial and resurrection. He paid for the salvation of all," he said.
The Christ Embassy leader also spoke about the importance of the Holy Spirit.
"I love the words of Jesus. Thank God for the Holy Ghost. Without the Holy Spirit, there is so much that we would never know. We would be at the mercy of those who claim to know something when in fact they do not. But Jesus told us that the Holy Spirit, our teacher, will be inside us," he stated.
The Month of Order coming to an end
The new "Your LoveWorld with Pastor Chris" phase is the first major LoveWorld event in February, the Month of Order.
Pastor Chris Oyakhilome announced the theme of the month at the Global Communion Service on Sunday, February 6th.
"This month God wants you to bring order into your life, rearrange your priorities and put God first because He is putting you first," the pastor said as he presented the theme.
"Bring order into your life, bring order into your home, bring order into your work, bring order into your finances, and the Lord will guide you with His wisdom," he stated and added:
"If you use this month to set things in order, the rest of the year will fall into place as God has chosen for you."