News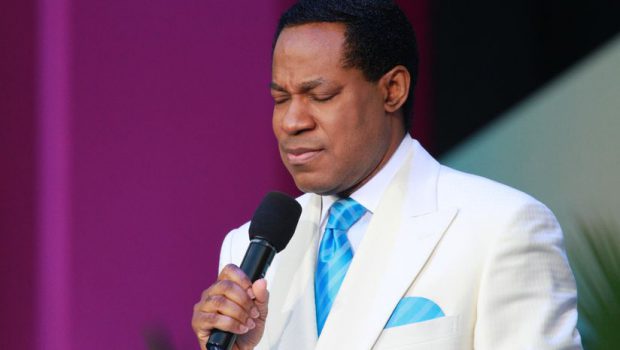 Published on June 17th, 2020 | by Alberto Krinsky
0
Minister in need: Pastor Chris came to our rescue at a time we really needed help
Though just being about two weeks into the Global Emergency Relief Aid for Pastors and Ministers of the Gospel, several people have already received the crucial help.
Earlier this week, we reported that 6000 pastors across 16 countries have already received their aid packages, and now, 150 more in Edo State in Nigeria have gotten theirs.
The recipients receive custom food packages and other relief materials as well as Pastor Chris Oyakhilome's daily devotional, Rhapsody of Realities, and two other books by the Christ Embassy leader.
Pastor Chris has been handing out food relief packages to people across Africa during the COVID-19 pandemic, and in the end of May, he decided to give ministers in dire need a helping hand too.
"There are pastors who are impoverished by this situation. This crisis. There is no way that you can know all of them, but some of them were brought into very desperate circumstances. They have no food, no money, nothing! This week, I want us to do something if we can find them, if we can get to know who and where they are," Chris Oyakhilome said when he announced the program in May.
Furthermore, he stated that it was an instruction of the spirit of God to initiate the project.
Gratitude on stage
So far, more than 6000 pastors in Canada, the UK, South Africa, Senegal, India, Republic of Benin, the Ivory Coast, Zimbabwe, Sierra Leone, Uganda, Nigeria, South Sudan, Chad, Zambia, Botswana and Ghana have received aid.
When 150 pastors in Edo State recently got theirs, some of them got on stage to thank Pastor Chris Oyakhilome for working miracles like feeding the ones in need during the Coronavirus crisis.
"Thank you, sir, for this gesture; you came to our rescue just at a time we really needed help," Pastor Alari of Persistent Believers Faith Ministry in Benin City said.
God expects us to answer their prayers
When Pastor Chris Oyakhilome launched the aid package, he explained that the ministers who are longing for help are praying for and expecting a miracle.
"God expects us to be the answer to their prayers," the Pastor added.
You too can help by visiting icm.ngo/pastorsrelief and nominating a pastor who needs a relief package. You can also sponsor this initiative by sending an email to info@theinnercitymission.ngo for more details.
Comparison to the Bible
Amid the presentation of the donation, Pastor Chris Oyakhilome quoted the Bible, indicating that Christians should always help others in need.
"Now I commit you to God and to the word of his grace, which can build you up and give you an inheritance among all those who are sanctified. 33 I have not coveted anyone's silver or gold or clothing. 34 You yourselves know that these hands of mine have supplied my own needs and the needs of my companions. 35 In everything I did, I showed you that by this kind of hard work we must help the weak, remembering the words the Lord Jesus himself said: 'It is more blessed to give than to receive," it says in Acts 20:32-35.