News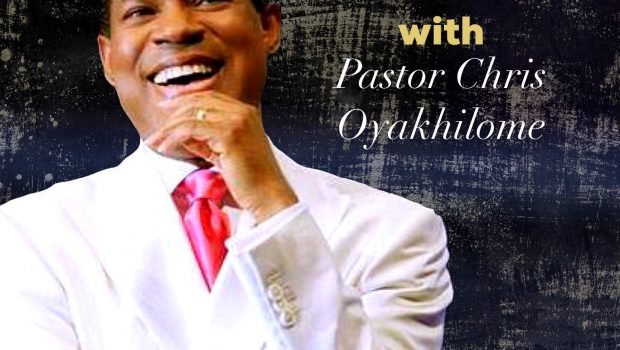 Published on December 30th, 2019 | by Gabriele Adbbe
0
LoveWorld's Theme of The Year Is A Huge Talking Point On Facebook.
Facebook users have been talking about the Theme of the Year. The Year of Lights has been a year of true impact with many people having their lives enriched in the service of Jesus Christ. Under the guidance of our Man of God Pastor Chris Oyakhilome, the brethren have reached levels of illumination that have had an amazing effect.
The many events and teachings that have happened during this year have fulfilled the prophetic theme as described during the New Years' Eve Ceremony.  The sermons of Pastor Chris have been illuminating, each word he has imparted has added to our understanding through his amazing insight into the Holy Scriptures.
Members of LoveWorld Inc have been empowered to do greater things through his teachings. There have been many signs and wonders throughout the year. So, as this year draws to a close everyone is excited to hear the 'Theme of the Year' directly from Pastor Chris. Look at the inspired conversations from  Facebook.
Look at the thread of divine inspiration
Pastor Chris has taught us to strive for greater things. He encourages us not to give up. His sermons teach us how to look at limitations as unreal- "don't place a limit on your life!". Pastor Chris said, "If you're living an ordinary life, take it that it's because you didn't hear the Word; but, when you hear the Word, stand up!" We can live a life without limits through Jesus Christ.
There are many celebrations that we have because we been guided by Pastor Chris. The Divine Settlement that he has preached about is a powerful thing to bring to the year. It is something that is brought about through prayer. He has asked us to pray thus, "your Word prevails in my life and circumstances. I'm built strong, and established firmly in the faith, as I walk in the light of your Word, in Jesus."
In referencing Romans 5:17 Pastor Chris tells us " As you go about your day today, be grace-conscious. Declare that you're graced, and as a result, all things are possible with you, and everything is working out for your good." Thank you, Pastor Chris, for these inspired teachings. There is so much to look forward too. A year with an abundance of grace will be so purposeful.
These wonderful messages and thoughts that have come from the many members of LoveWorld inc from around the globe show the amazing effect the teachings and sermons have had on hearts, minds, and souls. The resolve to bring the Word of God to the four corners of the globe is felt as we eagerly anticipate the coming of the Theme of the Year as directed by our Man of God Pastor Chris Oyakhilome.
We can all say Amen to the beautiful blessing that each person has given us when they contribute to these threads. As Christians who have an activate purpose through our lives in Jesus Christ we agree that 2020 is going to be greater than the outgoing year. Don't forget to watch the New Years' Eve Service with Pastor Chris Oyakhilome on December 31st on LoveWorld Networks through LoveWorld Apps and on Ceflix.