Events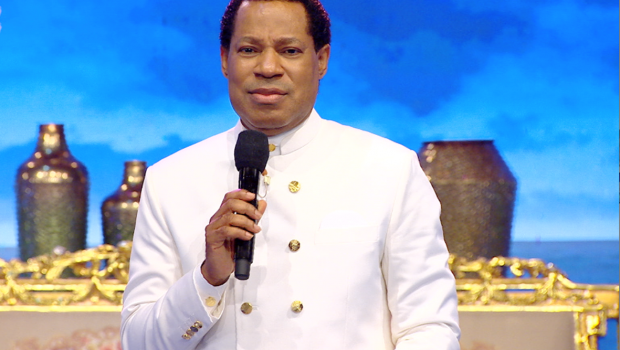 Published on July 31st, 2022 | by Gabriele Adbbe
0
Last chance to watch the July edition of Healing Streams Live with Pastor Chris
The July edition of the Healing Streams Live Healing Services is taking place. The live program is hosted by Pastor Chris Oyakhilome with the greatest support of the Healing School. 
This Sunday, July the 31st, is the last chance to witness miracles of divine healing with your own eyes. The program will be live at 3 PM GMT+1 on all LoveWorld digital platforms and TV channels. 
The Healing Streams Live is a life-changing event for Christ Embassy members. This is a vital opportunity for anyone to get healed from diseases regardless of their severity. 
Watching the Healing Streams Live Healing Services is free; however, registration is necessary and available here. 
Healing Streams Live is unique this year
Starting from Friday, July the 29th, Healing Streams Live is happening in a big way. It is not only about the impressive record-breaking number of participants for this session, but there is so much more. 
The director of the Healing School, Pastor Deola Phillips says that Healing Streams has something unique — every edition is greater than the previous one. The current live program is no exception: 
"Like I said, every edition of the Healing Streams has been in greater glory, a greater measure of glory than the previous one. And this [one] will be no different. What we saw in March is going to be even eclipsed by what we are going to see in these three days, beginning from today, glory be to God. Hallelujah!"
By today, the words of Pastor Deola Phillips are going to be true. There was no room in the LoveWorld Crusade Grounds in Lagos, as thousands of Christ Embassy members came for divine healing on their own. Let alone the overall number of participants who watched the program online! 
Testimonies have started flowing
Every edition of the Healing Streams has testimonies flowing before, during, and after the program, and that is their feature. 
For example, Olayinka Alashe testified that her son got completely healed of recurrent UTI and hydronephrosis thanks to the program. 
Another testimony comes from Kenya. Michael Jira Mapinga has suffered from diabetes for months. During the current Healing Streams Live program, Pastor Chris ministered to the sick around the globe, including Michael. After the prayer, the diabetes was gone. 
Here is what Michael says about his healing: 
"I'm happy to have received my healing from diabetes. I feel different in my body. I give God thanks for the healing. My body was feeling weird but after my healing, I feel a very big difference in my body. Now I can lift my hands, I can stretch, I can run."
Grand finale and a s
pecial
prayer
for families
This Sunday, July the 31st, is going to be the grand finale of the Healing Streams Live Healing Services. The program will peak with its converged power of worship to God and a strong desire to heal the sick. 
Besides, the event conclusion will be special for all families from any corner of the world. In the grand finale, our man of God, Pastor Chris, will read a special prayer for all families. 
Speaking about the prayer days before, Pastor Chris also gave a piece of advice on how to get prepared for this moment: 
"On Sunday, we are going to pray especially for all families. We're going to pray especially for your family. And I will advise that you fast."
Fasting is recommended, however not mandatory. Pastor Chris also adds: 
"If it's a problem for you, don't worry. But if you can fast, until that program starts on Sunday, fast. So that when we meet and we start praying, something significant that God has planned for you will take place."
There is only one day until the end of the Healing Streams Live Healing Services. But no need to worry if you have not had the chance to watch or visit the previous two days. 
Anyone can join the grand finale for the program and watch the miracles online. Be sure you have registered on the official website before participating. After registration, the live stream will be available here.