Events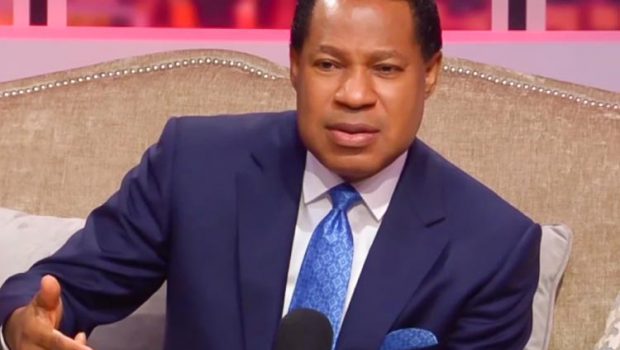 Published on July 10th, 2019 | by Gabriele Adbbe
0
July Global Communion Service – The Month of Thanksgiving
After a powerful month of prayer, LoveWorld members are full of the great wonder and fullness in the Lord Jesus. This last month is one that launched thousands of devoted Christ-followers into new heights of their spiritual journeys. The power of God was released through the unceasing prayers that came forth from the LoveWorld Nation under the great leader and man of God, Reverend (Dr.) Chris Oyakhilome.
As we look forward to the second half of this wonderful Year of Lights, we anticipate great miracles to take place in the kingdom of God, through the saints of God. The Month of July was officially announced as the Month of Thanksgiving at the July Communion Service with Pastor Chris of the 7th of July. There is no better posture to have before the Lord in times of new seasons than the posture of thanksgiving. The July Global Communion Service with Pastor Chris took place just after the soul-stirring Pray-A-Thon special 3-day prayer program.
Pastor Chris opened the service with a commemoration of the LoveWorld Music and Arts Ministry for "a most remarkable IMC 2019". In presenting the Mid-Year Thanksgiving Service of Christ Embassy, there was no time more appropriate to reflect and revel in the great favor of God and all there is to be thankful for in Him, as we position ourselves for the new month, and the second half of the year. Testimonies of increase and growth, healing and health, protection and provision and so much more were shared from the first half of this year.
The practice of thanksgiving is not just a thing you do, as it was taught at the Global Communion Service, it is a way of life. Giving thanks to God is a form of worship and of offering to Him. To acknowledge God's goodness and praise Him for everything, we are also giving Him everything back with all the glory in heaven and earth.
"The reading of special psalms of thanksgiving by Esteemed members of the deaconry further amplified God's graciousness, preparing the hearts of all present, to offer meaningful sacrifices of praise even as they dance before the Lord with their thanksgiving seeds" (LoveWorld News)
"I am under vows to you, my God; I will present my thank offerings to you."
Psalm 56:12
"I will sacrifice a thank offering to you and call on the name of the Lord."
Psalm 116:17
"Open for me the gates of the righteous; I will enter and give thanks to the Lord."
Psalm 118:19
The service consisted of divine worship and dance to the Father God. The praises of the saints offered up to the throne of glory during this blessed and holy Global Communion service will echo in all of eternity.