Events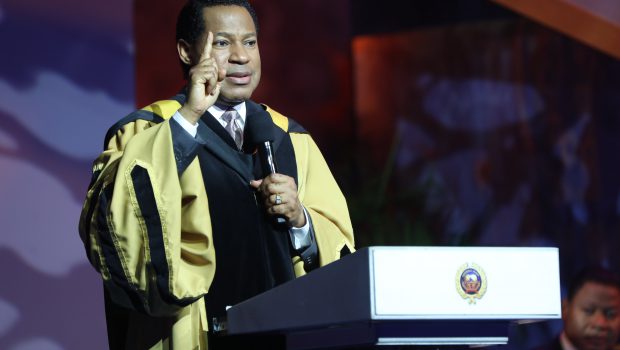 Published on June 26th, 2019 | by Gabriele Adbbe
0
International Cell Leaders' Conference with Pastor Chris (ICLC) 2019 – Highlights and more
The International Cell Leaders' Conference with Pastor Chris is an event that always sparks a great inspiration amongst leaders of the faith to go above and beyond in their work for God. Whether it's in their personal lives at home or on-stage leading thousands, this ceremony is to honor leaders and commend soul-winners. By hosting an event that showcases these men and women, a great desire to do more in service to our Lord Jesus Christ is aroused in many.
This ceremonious event took place for the duration of three days, from June 20th-23rd and came to an energizing close with the 2019 International Music Concert with Pastor Chris. As one celebration welcomed the next, the joy of the Lord was evident and pure. Throughout the awards ceremony, performances and ministrations of art and dance were performed for the audiences. Every detail put into this joyous occasion served to communicate God's special anointing for His disciples and those who are leading others to Him through teaching, pastoring and evangelizing.
Pastor Chris welcomed the attendees with great expectation and enthusiasm for what the Lord wanted to do in each of their lives. Pastor Chris took the time to remind the audience that they are not at all replaceable to God and that He needs each one of us to help in building His kingdom and winning souls. We are all necessary parts in God's puzzle, and He cannot do it without us… Or He could, but He wants not to. God invited us to live our lives with Him, for Him, and in Him. The man of God, Pastor Chris, challenged the audience with doing even more for the Gospel so that people would truly recognize Him in us and receive it as their own.
Through several various awards that were given, there was an overall encouragement in the room as many people were celebrated and commemorated for their mighty work for the Lord Jesus Christ in sharing the Gospel and winning souls. We want to congratulate all participants and delegates for their devotion and dedication to the Lord's work.
(For additional highlights and more on the winners of each category, click on the following links)