News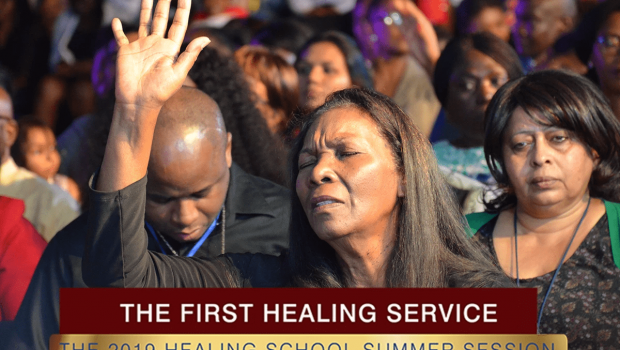 Published on August 27th, 2019 | by Walter Smith
0
The First Session of the Healing School Summer Session 2019!
The first session of the 2019 Healing School Summer Session proved to be as miraculous as all had hoped, prayed and believed for. Beginning with the fervent prayers and worship of the Healing School students, the room filled with great expectancy and faith as all anxiously awaited the arrival of the man of God, Pastor Chris Oyakhilome. Pastor Chris is a trusted healer and students come to join the Healing School from near and far to encounter the power of the Holy Ghost that rests upon him.
Regardless of nation, tribe or tongue, all came to witness the man of God in immeasurable power operating in the Spirit of God. As God establishes His healing power on the earth, students of the Healing School Summer Session grow together in greater depths of faith and hope in God's ability and desire to heal us.  Returning students of past Healing Schools had the opportunity to share and listen to testimonies of healing and deliverance that God has done for them in these sessions.
Check out this testimony of Emily (KingsChat: The Healing School)
"Diagnosed with rheumatoid arthritis, Emily Carpenter suffered debilitating pain for more than 7 years. The condition damaged her left wrist, resulted in inflammation on her right elbow, and made her joints stiff. Despite medications and treatments over the years, the condition persisted, causing great pain and sorrow to Emily. Help came with news about the Healing School, where the man of God ministered to her; Emily received healing and has since returned to her job and can now go to the gym and do all the things she couldn't do before."
The power of a testimony is strong and unstoppable. When faith is made strong, there is nothing that stands between what you need and what God wants to give you. As testimonies were shared, the pure love of God was made evident in every miraculous healing story.
The room erupted with shouts of praise and thanks to God as Pastor Chris entered the service. With miracles taking place one after the next, the overall atmosphere was one of great excitement and joy for all the Lord was doing through Pastor Chris. Exhortations of the Word of God were shared regarding divine healing and how God desires us to live in complete health. With an invitation to accept the salvation offered through Jesus Christ, many responded as a result of the incredible witness of miracles taking place.
"'I have seen what they do, but I will heal them anyway! I will lead them. I will comfort those who mourn, bringing words of praise to their lips. May they have abundant peace, both near and far,' says the Lord, who heals them." Isaiah 57:18-19
Many thanks to partners of the Healing School! It has been yet another life-changing session of divine healing with the man of God, Pastor Chris Oyakhilome.