Events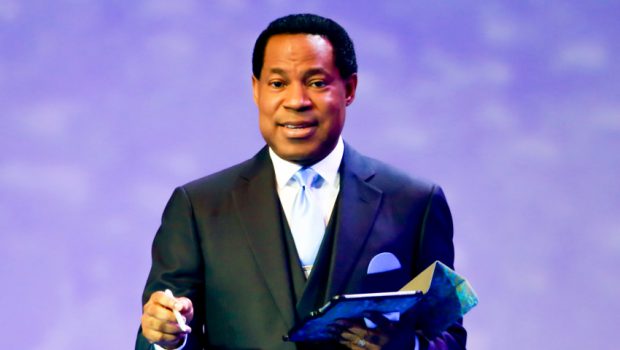 Published on November 23rd, 2020 | by Alberto Krinsky
0
Here are the winners of the IPPC Presidential Awards
Pastor Chris Oyakhilome's LoveWorld Nation handed out several awards at the IPPC Presidential Awards this weekend.
Among them was the award for Top Partnering Zone, which was won by Christ Embassy Port Harcourt Zone 1. The zonal director, senior leaders and partners of the division expressed shouts of victory and tears of joy, as they went on stage to accept the award.
Last year's winner, Christ Embassy Lagos Virtual Zone, became the runner-up, while Christ Embassy Accra Ghana Zone took the third place.
The Top Partnering Individual Zone award was given to Christ Embassy LCA Church for the fourth year in a row. The second place went to Christ Embassy Boundless Grace Church, Rumuodara, Port Harcourt Zone 1.
Christ Embassy Lekki was given third place.
Brother Maxwell from Christ Embassy Port Harcourt Zone 1 received the award for being the Top Partner for the second time.
The Deputy Governor of Delta State, Deacon (Barr.) Kingsley became runner-up, while Deacon Benjamin from Christ Embassy Mid-West Zone took home the third place.
A week full of activity
The IPPC Presidential Award show was part of the International Partners' and Pastors' Conference which took place from Monday, November 16th to Sunday, November 22nd.
During the week-long program, the congregation of pastors and partners got the opportunity to gather inspiration for their ministering in the upcoming year through lessons and workshops by Pastor Chris and the LoveWorld Ministry.
Chris Oyakhilome ministered live from the LoveWorld Crusade Grounds in Nigeria around the clock.
During the week, the International Media Connectors' Conference (IMCC) also took place, offering two full days of lectures and workshops focusing on media strategy, digital communication and social media networking.
According to the LoveWorld Nation, the goal of IMCC was to guide the many delegates in the new and dynamic ways of technology and digital communication and to make the ministry's online presence accessible to everyone.
The conference was for everyone on social media. Having access to these makes everyone a stakeholder, as you can express your opinion and influence millions of people on the platforms.
Pastor Chris: "Embrace technology"
The President of Christ Embassy, Pastor Chris Oyakhilome, encourages his congregation to be innovative and to embrace the possibilities of social media and technology.
He has, for instance, created the Pastor Chris Oyakhilome Digital Library, which is full of divine video and audio messages from the pastor himself.
Pastor Chris is also the man behind KingsChat, the LoveWorld community's social media platform where members can post updates, send messages, make phone calls, connect with new people and much more.
In July, the LoveWorld Nation also hosted a Social Media Week, which Chris Oyakhilome called "very powerful, enlightening and powerful."
The Social Media Week offered 70 seminars, 42 workshops, 14 product reveals and 14 keynotes in total.
Participants witnessed lectures such as 'Privacy Violations – The Dark Side of Social Media,' 'The Politics and Business of Data,' 'The Control and Silencing of the Church and Conservatives' and 'Connect, Engage and Build Your Brand.'