Events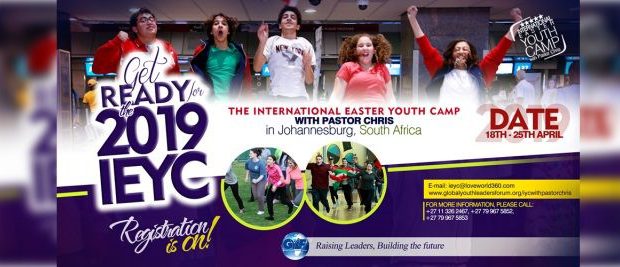 Published on April 14th, 2019 | by Gabriele Adbbe
0
Get ready for the International Easter Youth Camp 2019
The annual  Christ Embassy organized camp is geared exclusively for young people wishing to influence the world with the Word of the gospel. These kids, who embody the unique values of the Christ Embassy ministry get to embark on a journey that will fuel them for a future filled with the Word of God.
The youth camp is open to kids from all over the world. For 8 days, thousands of young delegates between the ages of 13 -21 will get the very special opportunity to be led by Pastor Chris Oyakhilome, enjoying over a week of spiritual enlightenment, inspirational scripture.
This is a transformative experience for everyone in attendance, where all delegates are assured of finding direction to fulfilling God's dream. Prayers for salvation and blessings for humanity form the foundation of the International Easter Youth Camp which is "designed to satiate that hunger within each and every one of us." Impacting the Youth year after year, countless kids have been transformed by the 8-day program.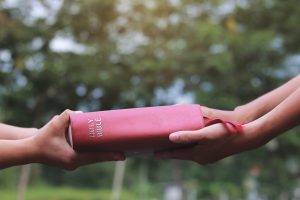 The Easter Youth Camp deeply affects so many children who see themselves as influential ministers in the future. Ofentse Modisane, 17, from South Africa recalls his experiences."Every day we have our Bible study, daily devotional, and pray together. It was a remarkable experience praying together with different people from all over the world. Form 72 countries. It's an amazing feeling just praying together with people all over the world, it's priceless.
One of the remarkable points that changed my life was the Bible study. After the brother was done reading out the scripture, it touched me, and I saw myself in a heaven portation. I saw things that I never saw in myself. It changed my life. It doesn't matter what, it is a testimony I will bear for my whole life. On top of that to add on the joy and the splendor of all we had. It is a prestigious opportunity to go to the Healing School with our big great man of God, Pastor Chris.
It was mind-blowing. It was beyond my imagination. So many miracles! The death can suddenly hear, the blind sees, and the lame getting healed. I was indeed grateful to be there, it was a prestigious hall where Pastor Chris helped heal those in need."Visit the website to find at more. Register your kids for The International Easter Youth Camp with Pastor Chris now!