Events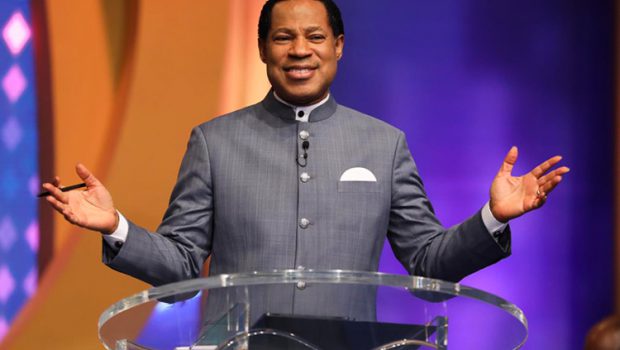 Published on October 11th, 2022 | by Gabriele Adbbe
0
Gear Up for Your LoveWorld Specials Season 6 Phase 3
Since July 2022, Your LoveWorld Specials with Pastor Chris takes the airwaves every month, and October is not an exception. Season 6 Phase 3 is ready to begin tomorrow, October 12th, and it will continue until September 14th. The program starts at 7 PM GMT+1 daily. 
The broadcast will be available on all LoveWorld TV stations, CeFlix, the Live TV App, and the Christ Embassy website. 
In the upcoming edition, Pastor Chris will continue teaching the Scriptures and unveiling the mysteries they keep. Nowadays, more than never, it is important to speak peace to the nations and spread the Word. 
It is likely that peace will be one of the central themes in Season 6 Phase 3 as the program takes place during the month of Peace. Pastor Chris touched on this topic in previous editions, and now, it could be more relevant. 
"We are speaking peace, decreeing peace into the nations," said Pastor Chris in the past program. 
The trailer for the third phase also contains a hint about what to expect from the upcoming program: "This is the day of grace; this is the day of the Church; of the increase; of this government, and peace. There shall be no end." 
Worshipping and glorifying God
Season 6 Phase 3 is not the first big event happening in the Month of Peace. Last Sunday, October 9th, Pastor Chris held Praise Night where everyone could show God their love, devotion, and thanksgiving.  
In the 11th edition of Praise Night, Pastor Chris talked again about the importance of true praise, while opening the show, our man of God emphasized: 
"We are priests to God and the primary reason for coming together is to offer praise and thanksgiving unto God." 
This special night was full of soulful songs performed by outstanding LoveWorld singers. Songs like "Your Word is Eternal", "More than a Wonder", "Freely", and "You are Holy" created a palpable atmosphere of fellowship with God. 
It was the time when Praise Night participants opened their hearts to the Lord, thanksgiving Him for His glorious work.  
Insights from Your LoveWorld Specials
During each phase, Pastor Chris gives the congregation valuable lessons about every aspect of the Christian life. Season 6 phase 2 was also full of pearls of wisdom from our man of God that are worth sharing. 
"Manifestation means to display the truth. We become the unveiling of the truth; we are living out the truth. This is Christianity beyond the written pages." 
"We have a role, the first thing is to know the truth because the Lord Jesus indicated for us, the world in which we would live." 
"Since you came into Christ, your life ceased to be accidental or by chance. Predestination is at work in you." 
"Learn and understand the system of God to guide you. It's about the wisdom of God, not of governments." 
Impacting lives and advancing spirituality
Participating in Your LoveWorld Specials is a life-changing moment. Christians around the globe share their testimonies after receiving guidance from our man of God. Clement Akinola from the UK shares how Your LoveWorld Specials impacted his spirituality: 
"Since my participation in Your LoveWorld series, I could tell that I've advanced spiritually. My zeal for God has perpetually increased. Even my finances are booming. I'm very thankful to God for the inspiration of the Spirit through the man of God, Pastor Chris, in these precarious times in the world," says Akinola and continues: 
"The teachings from Your LoveWorld have brought so much encouragement to me and my family; it has been from one level of glory to another! Thank you so much Pastor Chris for all that you do for the Kingdom of God. You are doing a great job, sir. I love you dearly." 
Tsitsi from South Africa joins Akinola and testifies: 
"I had some pains in my hands along my fingers especially, while I slept. Each time I woke up, my fingers felt like I had a stroke. My fingers couldn't bend, and I couldn't do anything with it, but when the man of God, Pastor Chris, prayed for the sick during the live stream of Your LoveWorld, I touched my hand, and I discovered the pain had gone. Glory to God! I can work perfectly with my hands without any pain."