Events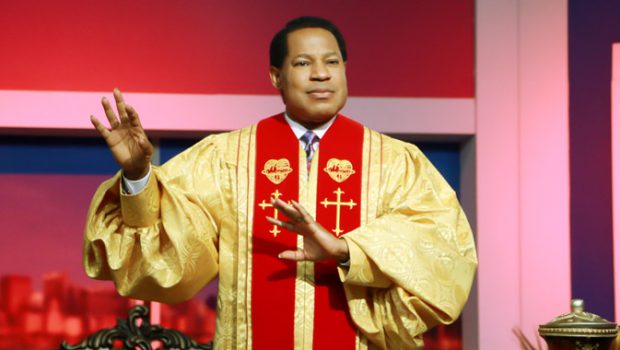 Published on August 1st, 2022 | by Gabriele Adbbe
0
From Healing Streams Live to Global Communion Service
July the 31st was a grand finale for the Healing Streams Live which concluded July, the month of Joy. Now, Christ Embassy members are ready to step into August with the Global Communion Service. 
A massive congregation with our man of God, Pastor Chris is happening next Sunday, August the 7th. The service starts at 3:30 PM GMT+1. 
This date is significant for all Christ Embassy members, as Pastor Chris will present the theme of a new month. 
As usual, anyone can attend the Global Communion Service in Lagos, Nigeria, or join online. The live broadcast will be available on the official website of the Christ Embassy as well as: 
Any LoveWorld Network Station

CeFlix TV

CE Ministry Websites

Mobile Platforms.
Saying goodbye to Healing Streams Live
The last day of July was memorable thanks to the grand finale of the Healing Streams Live Healing Services. The live program took place for the second time in the 'Year of the Gathering Clouds'. For three days, many people were saved by the love of God and healed of their illnesses. 
The Healing Streams Live was full of prayers for the sick. However, there was also room for pearls of wisdom from our man of God. On the final day of the live program, Pastor Chris said a thrilling prayer to all families around the world. It is impossible to convey feelings during this moment, it is worth watching it on your own. 
Pastor Chris Oyakhilome also talked in depth about the nature of our lives. This speech was also fascinating and thought-provoking. 
Breaking records on the Healing Streams Live
On the first day of the healing crusade, Pastor Deola Phillips said the live program would eclipse the previous editions. She was right as the July Healing Streams Live Healing Services broke a new record with over 7 billion participants. 
Such participation is more proof that people need Jesus, divine healing from Him, and His presence in their lives. Most of the participants restored their hope and strengthened their faith in God. 
With the energy and power received during the Healing Streams Live, Christ Embassy members are ready to greet the next month in the 'Year of the Gathering Clouds'. 
The first massive event in August will be Global Communion Service with Pastor Chris. 
Global Communion Service: what to expect?
Naming months and years is a tradition for Christ Embassy members. Usually, it happens during the Global Communion Service, taking place on the first Sunday of every month. 
For now, there is no information about what theme Pastor Chris will give for August. Guessing can be also a little difficult for the last month of July, as in previous years it has had different themes: 
2021 — the Month of Praise

2020 — the Month of Recovery

2019 — the Month of Beauty

2018 — the Month of Reflection

2017 — the Month of the Shining Light
Fortunately, there is not too much time left until we will discover the name for August 2022.