News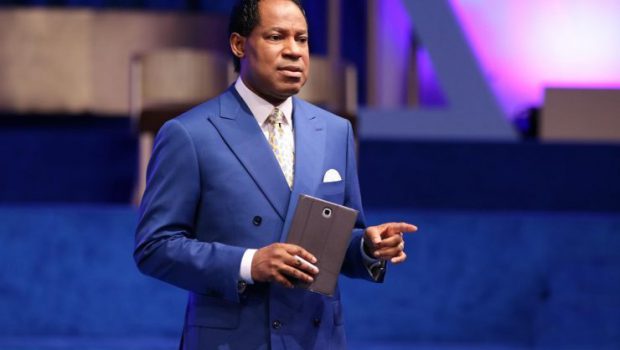 Published on May 31st, 2021 | by Alberto Krinsky
0
Explained: How to make sure you won't miss out on anything regarding Pastor Chris
If you have not visited Pastor Chris Oyakhilome Events' YouTube channel yet, you are missing out on a great deal of information and news about the Christ Embassy president.
Over the past month, we have uploaded 13 videos, and more are being added every week.
You can, for instance, learn everything about the Pastor Chris Oyakhilome family, the Global Communion Services, Pastor Chris Oyakhilome's events and much, much more.
To be sure that you do not miss out on anything related to Christ Embassy, make sure you subscribe to our channel.
You are more than welcome to share the videos with your friends or on social media.
Pastor Chris: "God's word made flesh in Jesus"
One of our most recent videos is about Pastor Chris Oyakhilome's Global Ministers' Classroom, which took place from Friday, May 21st to Saturday, May 22nd.
The Christ Embassy president had invited church workers from all over the world to join his 24-hour online pastor training, and 40 million people ended up tuning in.
Several Christ Embassy pastors were on the list of speakers at the event, including Pastor Chris Oyakhilome.
He, for instance, talked about the word of God.
"You have the spoken word, the written word and the living word. The spoken word came through the prophets, the written word was delivered to us in scripture, and the living word is Jesus made flesh. God's word made flesh in Jesus," Pastor Chris Oyakhilome said during the first hours of Global Ministers' Classroom.
Inspiring quotes on our YouTube channel
Pastor Chris Oyakhilome also touched upon the transition of earthly things to spiritual things.
"The ministry which we are a part of is a spiritual ministry, and our sacrifices are also spiritual. This is very important. You know, God moved from the sacrifice of goats to the spiritual ministry. The priesthood was moved from earthly things to spiritual things. The sacrifices of earthly things to spiritual things," he explained and added:
"So, the ministry that we are in today is spiritual. Prior to Jesus coming, what they had was the shadow of the real. It was just a shadow of good things to come."
Pastor Chris Oyakhilome then went on to talk about the earthly and the spiritual realm.
"The spiritual realm is a real realm of life. In fact, it is more tangible than the earthly realm. It is more real than our earthly realm because it gave birth to this. The spiritual came first… God created the Heaven and the Earth," he stated.
Pastor Chris Oyakhilome's friend and fellow man of God Pastor Benny Hinn also joined the Global Ministers' Classroom.
"Without the Holy Spirit we would not have had Christianity. The Holy Spirit is Christ without the limitation of the flesh. He is the limitless, Christ, because Jesus was limited in the flesh here on Earth. Today, by the spirit he is omnipotent, omniscient, omnipresent all over the Earth," he explained.