News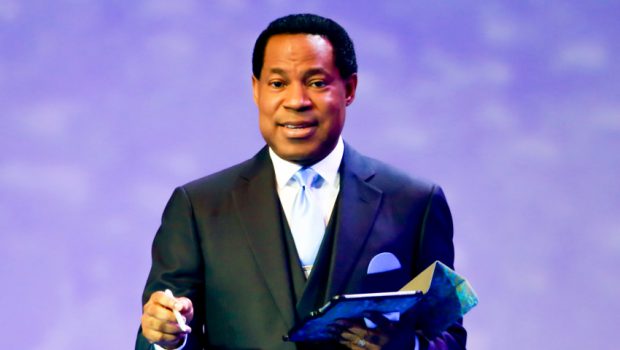 Published on September 24th, 2020 | by Alberto Krinsky
0
Construction of LoveWorld Medical Center begins
On Tuesday, September 22nd, 2020, representatives of the Trauma Care International Foundation (TCIF) and the LoveWorld Nation were gathered at the LoveWorld Crusade Grounds to celebrate the beginning of the construction of the LoveWorld Medical Center.
The world-class multi-specialty hospital is being built along the Lagos-Ibadan Expressway in Nigeria, which is the busiest interstate route in the country, used by more than 250,000 vehicles every day.
Trauma injuries are among the top 10 leading causes of death in the world, and they are often associated with morbidities and subsequent disabilities in many of those affected.
Through the years, the Trauma Care International Foundation, a member agency of the Chris Oyakhilome Foundation International (COFI), has focused on improving trauma management and emergency response services in Nigeria.
The TCIF has, for instance, set up several initiatives that promote enhanced pre-hospital care and first responder education. They have also initiated blood donation programs and community-based health projects.
Grateful for Pastor Chris
A facility like the LoveWorld Medical Center is crucial for Lagos State, where 12 people on average die every day from traumatic accidents.
At Tuesday's ceremony, Rev. Tom Amenkhienan expressed profound gratitude to Pastor Chris Oyakhilome for the vision of the LoveWorld Medical Center.
Rev. Tom Amenkhienan also noted that the hospital will contribute significantly to the care of critically ill patients, like it will also mark a new beginning in trauma and emergency care in Nigeria.
Funded a university faculty
Pastor Chris Oyakhilome is known for his philanthropic work. Earlier this year, the Dr. Chris Oyakhilome Faculty of Engineering at Benson Idahosa University in Nigeria was inaugurated.
Back in 2015, Pastor Chris gave 1 billion Nigerian Naira for the building of the faculty.
At its inauguration, Pastor Chris Oyakhilome thanked the late Archbishop Benson Idahosa for building a legacy to promote education.
Apart from being a learning institution, the university also spreads the Gospel.
The opening of the Dr. Chris Oyakhilome Faculty of Engineering conveniently took place in March, the Month of Knowledge.
Since then, the LoveWorld community has gone through April – the Month of Continuing Fasting and Praying, May – the Month of Opening, June – the Month of Prayer, July – the Month of Productivity, August – the Month of Recovery and now September – the Month of Wisdom.
Pastor Chris Oyakhilome has been a beacon of hope for his congregation through the COVID-19 pandemic.
At the end of March, he and Pastor Benny Hinn hosted a Global Day of Prayer against the coronavirus, which was watched by 3 billion people.
After that, Pastor Chris Oyakhilome initiated a week of praying and fasting called "Your LoveWorld with Pastor Chris." These special prayer weeks have been extended over and over again, and the latest one ended earlier in September.
He has also set up another Global Day of Prayer in June, and a third one takes place tomorrow, Friday, September 25th.