Events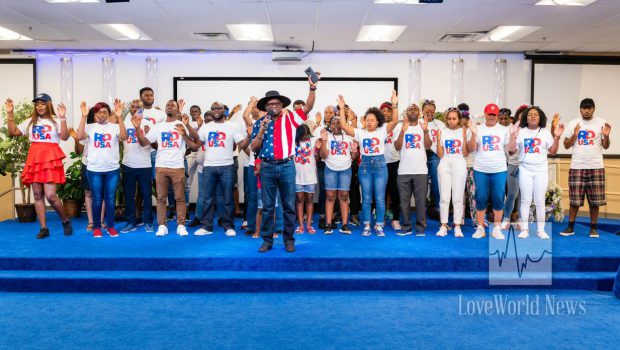 Published on July 9th, 2020 | by Gabriele Adbbe
0
Christ Embassy members spread the Gospel in the streets
July 4th not only marked the Independence Day of the United States, it was also on this day that Christ Embassy USA kicked off its special ReachOut Campaign.
ReachOut USA (ROUSA) is a nationwide evangelical campaign that involves free distribution of Pastor Chris Oyakhilome's daily devotional, "Rhapsody of Realities," to people all over the country.
The ReachOut Campaign is an annual event, and it is the biggest of its kind in the United States.
The event is ongoing, and the start of this year's campaign was celebrated at a ceremony in Washington DC.
Afterward, members of Pastor Chris' Christ Embassy in Largo spread the word of the Gospel and distributed "Rhapsody of Realities" to people in the streets.
More than 11,000 pastors have received help
Throughout the COVID-19 pandemic, Chris Oyakhilome has been helping people in dire need, as the coronavirus has further impoverished thousands of people who were already living in poverty.
People and pastors all over the world have received Pastor Chris Oyakhilome's food relief packages, containing food, Christ Embassy books and other necessities.
So far, more than 11,000 ministers in 34 countries have gotten the food relief packages. Those countries include the UK, Canada and Nigeria.
Pastor Chris Oyakhilome presented the initiative to help ministers during his "Your LoveWorld with Pastor Chris" broadcast on May 23rd.
"There are pastors who are impoverished by this situation. This crisis. There is no way that you can know all of them, but some of them were brought into very desperate circumstances. They have no food, no money, nothing! This week, I want us to do something if we can find them, if we can get to know who and where they are," Chris Oyakhilome said during the show.
Furthermore, he stated that it was an instruction of the spirit of God to initiate the project.
The answer to their prayers
During the live sermon in May, Pastor Chris Oyakhilome explained that the ministers who are longing for help are praying for and expecting miracles.
"God expects us to be the answer to their prayers," the Pastor added.
You too can help even more ministers of the Gospel by visiting icm.ngo/pastorsrelief and nominating a pastor who needs a relief package. You can also sponsor this initiative by sending an email to info@theinnercitymission.ngo for more details.