Events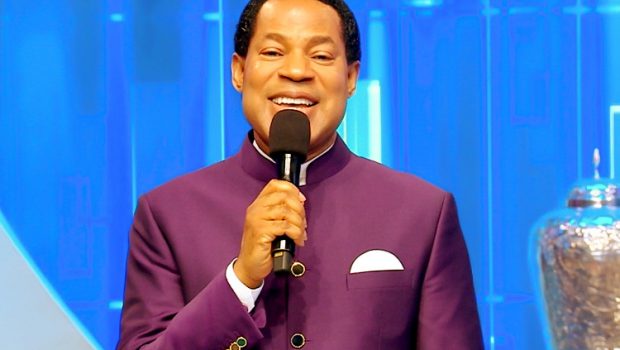 Published on October 3rd, 2021 | by Alberto Krinsky
1
Celebrating World Teacher's Day with Pastor Chris
On Tuesday, October 5th, the entire world will celebrate World Teacher's Day, and in the LoveWorld community, we are, of course, dedicating this day to our teacher, pastor and guide in life, Pastor Chris Oyakhilome.
World Teacher's Day is an annual event created by UNESCO, the International Labour Organization (ILO), UNICEF and Education International (EI). It has been celebrated since 1994.
This year, World Teacher's Day will focus on the support that teachers around the world need to fully contribute to the recovery process in the wake of the COVID-19 pandemic.
Pastor Chris' teachings about praying
Since the beginning of the COVID-19 pandemic, Pastor Chris Oyakhilome has been teaching his Christ Embassy congregation about the importance of praying.
In March 2020, he and Pastor Benny Hinn initiated a Global Day of Prayer, which was attended by billions of people online.
Pastor Chris Oyakhilome hosted another session in June 2020, where he encouraged his followers to use everything they had learned about prayers and praying.
"Today will be even more significant. We will begin, pray now into tomorrow, Saturday. We call it a day of prayer. The first one was to initiate what we wanted to do, and now it is a whole day – 24 hours," Pastor Chris Oyakhilome said in June 2020.
The Pastor Chris Oyakhilome family and Pastor Benny Hinn prayed for 24 hours, and the Christ Embassy leader highlighted why praying is essential.
"The reason why He invited us to pray is because He intended to answer. Jesus taught us how to pray. From the scriptures, we learn about prayer. Prayer by the prophets, prayer by the apostles of Jesus. Prayer is not a sign of weakness. Prayer is our faith talking to God," he said.
"Families were afraid"
In September and December 2020, Pastor Chris Oyakhilome held additional Global Days of Prayer for billions of audiences online.
In March 2021, Pastor Chris Oyakhilome hosted another one to mark the day of the one-year anniversary of the first-ever Global Day of Prayer.
"A year ago, precisely on the 27th of the month of March 2020, Pastor Benny Hinn and I led a global prayer meeting because we realized that what was happening in the world, and nations had been seized, gripped with fear and did not know where to turn," Pastor Chris Oyakhilome said.
"They had no idea what was going on. Families were afraid, men and women were afraid, children were afraid, governments were afraid, and some government leaders called it an unknown enemy. They said, 'how can we fight this unknown enemy?' Well, at the time when we called for that prayer program, ministers around the world joined us by the millions," he continued and added:
"God's people all over the world joined us from so many churches and ministries around the world, including groups that often did not speak to each other, but there was a unity of spirit that we all experienced. 27th of March 2020. And because we prayed, the spirit of God gave us guidance."
Pastor Chris on the work of darkness
The most recent Global Day of Prayer took place at the end of September 2021, where Pastor Chris Oyakhilome again spoke of March 2020.
"As many of you would remember, we started this in March 2020. 27th of March… We began leading in prayer, and Pastor Benny Hinn and I led that particular session. We began this journey of prayer as the Lord was leading us, and I shared a lot of things with you about the day in which we are living," he said.
"I showed you from the scriptures what was going on and how to respond to effect changes. I told you what the plan was. I told you about the plans of the wicked one. I told you that Satan was behind his evil work. The work of darkness," he added.
Pastor Chris Oyakhilome went on to thank God during the Global Day of Prayer in September.
"Your name is exhorted above all. You are exhorted above all… Because you are greater than all. Thank you for making us your own. Thank you that we belong to you. Thank you for giving us your spirit. Thank you. You have made us more than conquerors, and you conquered the whole world for us," he explained and added:
"You gave us the victory. And now, in your mighty name, we subdue to nations. We subdue to nations. We subdue to evil spirits of darkness. We subdue them. We silence them by the authority of the name of the Lord, Jesus. We subdue them."
Pastor Benny Hinn, Rev. Tom Amenkhienan, Pastor Kay Adesina and Pastor Deola Phillips also did speeches at the Global Day of Prayer.