Events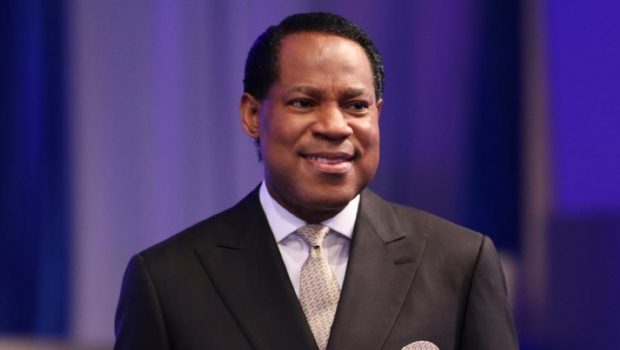 Published on December 30th, 2021 | by Alberto Krinsky
0
Celebrate New Year's Eve and the FALA Awards with Pastor Chris
Pastor Chris Oyakhilome is readying his last event of the year, the New Year's Eve Service, which will be held on Friday, December 31st at 8 PM GMT+1.
The show will be live streamed on the Future Africa Leaders' Foundation's website as well as on all LoveWorld tv channels and digital platforms.
At the service, Pastor Chris Oyakhilome will announce the theme of 2022.
The Christ Embassy leader names every year and each month. 2021 was called the Year of Preparation.
Pastor Chris gives cash prizes
The New Year's Eve Service will not only be a celebration of the upcoming year but also a celebration of young African leaders, as the Future Africa Leaders' Awards (FALA) will be held along with the New Year's Eve Service.
The Future Africa Leaders' Awards is organized by the Future Africa Leaders' Foundation (FALF), which is an arm of Pastor Chris Oyakhilome's non-governmental organization, the Chris Oyakhilome Foundation International.
The purpose of the Future Africa Leaders' Awards is to acknowledge young Africans who are making great impacts in their local communities.
By doing so, the organization behind hopes to encourage other African youths to take lead and make a difference for their generation and the generations to come.
On Sunday, December 19th, Pastor Chris Oyakhilome held the Future Africa Leaders' Awards Nomination Show, where he revealed the 30 nominees.
Out of those, 10 will receive cash prizes of $10,000 for their outstanding work over the past year.
One person will be named the Star Award Winner and will receive $25,000 for his or her future endeavors.
Who are the FALA nominees?
While we wait for the big day to arrive, let us take a closer look at some of the 30 nominees.
Bukaki Yusuf, Uganda – Founded the 'Young Leaders Africa' initiative, which he is also the CEO of. The project works to create a network of young people across Africa who can empower and support each other. He has also raised money for the construction of a house for elderly people and individuals in need.
Derrick Absalom, Tanzania – This young leader is passionate about community service and held an online computer skills course for 250 girls during the COVID-19 lockdowns. He also got modern toilets for four orphanages in Tanzania.
Kibaba Hillary, Kenya – He is an activist for quality education and environmental conservation. In addition, he established a partnership with the Ministry of Lands and Forests to plant 600,000 tree seedlings in Kenya.
Chelsea Jegede, Nigeria – The 20-year-old leader is the woman behind the 'Rural Water Infrastructure Intervention,' which provided about 169,000 people in Lagos, Nigeria with clean water.
Milla Anna, South Sudan – She is the woman behind the 'Mending Hearts Initiative South Sudan,' which has gathered $10,000 to 100 needy families and sourced money to help farmers.
Diallo Racidatou, Guinea – She is highly committed to the improvement of young people's lives. She also provides families with healthcare and has sponsored school kits for children in an orphanage.
Bridget Kalilombe, Zamia – She is the founder of the 'Girls Future' project that protects girls and promotes the relevance of the girl-child in society. The project has impacted more than 100,000 youths.
Azaria Chidzungu, Malawi – He has held leadership training programs and workshops for youngsters that have empowered over 5,000 youths.
Nomnqa Amanda, South Africa – She is involved in youth policy-making to tackle socio-economic issues in South Africa and on the African continent. More than 800,000 people in Africa have benefitted from her work in skills development, activism and youth advocacy.
Abraham Sylvester, Nigeria – He is the founder of the 'Excelling Youth Initiative' – an organization that supports education in rural areas of Africa and works to empower African youths for success and a global impact.
A Star Award Winner to look up to
On Friday, December 31st, we will know which one of this year's 30 nominees will follow in the footsteps of Gwei Michael Wawa, who became the Star Award Winner last year.
Gwei Michael Wawa is the founder of 'Youth Empowerment Through Science and Technology' – a non-governmental organization that hosted more than 30 conferences and over 10 seminars for about 18,000 young Africans in 2020.
The young leader also set up a trade fair with the College of Technology, where technology and engineering professors from multiple universities were invited as judges.
In addition, Gwei Michael Wawa initiated a Teck Community Challenge for 200 students from Cameroon.
There, they could showcase their skills through the design and implementation of novel hardware, smart dustbins, automatic humidity/temperature regulators, a soil moisture detector, a metal detector and a robotic arm.