News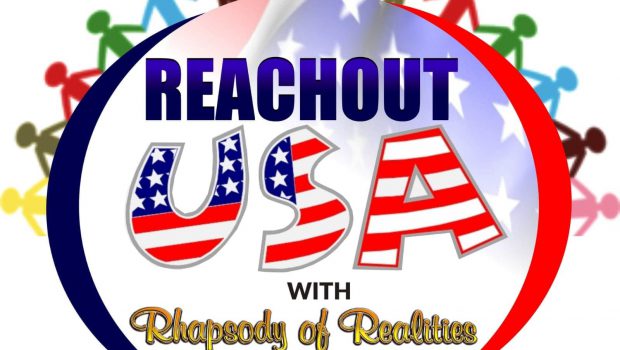 Published on July 17th, 2019 | by Walter Smith
0
CE Bowie, Maryland USA Region 1: REACH OUT USA CAMPAIGN
It was the 4th of July and American citizens worldwide were celebrating the day of their country's independence. With families out and about in the streets and in town, it was a perfect time to connect and fellowship with the local community. As the members of Christ Embassy Bowie, Maryland USA Region 1, led by esteemed Pastor Beatrice Benson, embarked on a celebratory outreach, they expectantly awaited God to show up and reveal Himself in mighty ways to all who would encounter Him through the servants carrying His gospel.
This outreach was part of the REACH OUT USA CAMPAIGN and over 1500 copies of the best-selling devotional, Rhapsody of Realities, were distributed. People all over were eager to receive additional copies as the Word of God became real and evident to all.
Habakkuk 2:14 says "the earth will be filled with the knowledge of the glory of God as the waters cover the sea."
According to LoveWorld News, armed with this portion of the scripture, members of CE Bowie, marched out on a victory parade to the White House, Washington DC.
The celebration that was held was complete with dancing, singing and rejoices to God. People came and filled the arena for the 4th of July celebrations. With the arena packed out, God's presence was felt strongly in the atmosphere and many people were ministered to by the sheer power of the Holy Spirit. While members of Christ Embassy Bowie, Maryland USA Region 1 distributed copies of the Rhapsody of Realities, souls were stirred and touched by the Word of God that was never shared with them before.
"There was sincere yearning and palpable desire for the word made manifest by the receptiveness of the people and a large number of Rhapsody of Realities distributed."
According to LoveWorld News, people in attendance at the celebration were accepting Christ as their Savior and sharing their testimony that same moment of God's greatness in their life.
"The success of the outreach stirred joy unspeakable, in the hearts of the brethren, and all present, as the pinnacle of the campaign, was a large prayer circle graced by people of all races, holding hands, praying fervently, and making tremendous power available right in front of the White House. Emotions were high as many responded with tears in their eyes while totally yielding to the power of God present during this time of intense prayer."
It is always a wonderful update from LoveWorld News when the international Rhapsody of Realities community grows. The members of Christ Embassy who participated in the REACH OUT USA CAMPAIGN were blessed to be of witness to such a powerful move of the Lord in the hearts of so many. We continue to pray for the United States of America, that the glory of the Lord will rush over and encounter all.