Quotes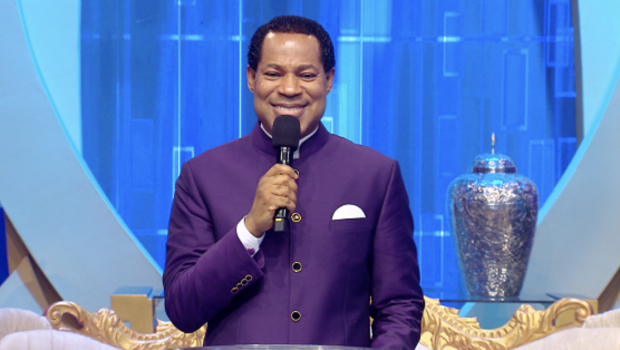 Published on September 12th, 2022 | by Gabriele Adbbe
0
Best Quotes on Your LoveWorld Specials [New Quotes]
Your LoveWorld Specials Season 6 phase 2 is taking place this week, September 14th–16th. This is the time when Pastor Chris will reach and impact over 7 billion souls for Christ.
The program starts at 7 PM GMT+1 daily. The global broadcast will be aired on CeFlix, Live TV, all LoveWorld Networks, and Christ Embassy's official website.
Pastor Chris will continue talking about Chris, the Word, Spirit, and their mysteries hidden in the scriptures. This is a great opportunity to get more insights into Christian life and faith.
Your LoveWorld Specials is a unique program where Pastor Chris addresses people as they are. Age, social status, or beliefs do not matter, and everyone is welcome here. Moreover, participants can ask the questions to Pastor Chris, and he will always find a Bible-based answer.
Season 6 Phase 2 will bring more insights, enlightening teachings, and thought-provoking utterances. The program will call more people to Jesus Christ.
However, there are two days until the next part of the special series. While we are waiting for it, it is good to remember the most insightful quotes of our man of God from the previous session in August.
This is the second part of Pastor Chris' best quotes from Your LoveWorld Special. If you missed the previous pearls of wisdom, be sure to check them here.
Look back at Your LoveWorld Specials Season 6 Phase 1
Day 1
"I tell you that from now, until the rapture of the church, the church of Jesus Christ will not go under."
"Out of all these people that have caused trouble around the world, will come the wealth that they have stolen. This is what the spirit is saying…"
"The Lord brought us here for a reason, and we are truly his battle-axe and weapons of war."
The 2nd day
"In the kingdom of light, everything gets fixed. It doesn't matter how or why you came. In Christ, you are at home. You are in His love. There is perfection and restoration in Christ."
"We are back to the Gnostics trying to control the world. That's what's going on."
"Immediately you repent, everything is perfected, and the losses are restored. If you don't know this, what then is your Gospel?"
"God's Word is truth. Truth means reality. The world is deceived by many things. In a world of deception, how can you know the truth?"
Day 3
"What God has done in the New Testament is to pick out a people from the gentiles for himself. He picks our people from different countries to make his nation today. He calls them the chosen generation."
"You don't create jobs. You create solutions to problems. In the path of creating solutions, people get jobs."
"We need to realize that we are in warfare, and it is not a battle of ideas. We are not fighting ourselves in some ideological divide. The Bible is not about ideas. It is spiritual."
"No matter what is happening in your country you must not be a victim. And to not be a victim, you must speak words of blessing upon your country and if they don't accept it, your blessing will come back to you."
The 4th day
"Believing in God is not a mental or intellectual exercise."
"The life in you is by the Holy Ghost. Not by blood. He has vitalized your body, so it is no longer death doomed. The generation that catches this, is the generation that will see the rapture. They will be alive and see the rapture. They will not see death."
"The day the Spirit of God came to live in your body, you ceased to live by blood."
"The Church has surely grown. The Church is not a baby. And we can take on any force in the world. Those who assume that the Church will go under because of their threats are deceiving themselves."
LoveWorld Specials Season 6 Phase 1 Grand Finale
"Christianity begins from the resurrection from the dead."
"As ministers, we ought to be fighting in the spirit all the time for the brethren because satan likes to embarrass them and do evil to them. Don't sin against the Lord by neglecting to pray for them."
"Change your way of thinking and talking. Only the Word of God can give you a new mindset."