Events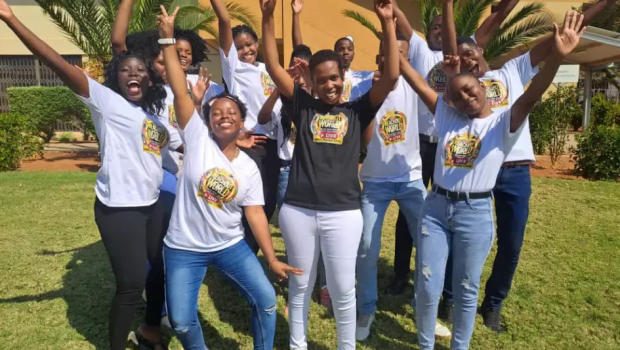 Published on August 29th, 2022 | by Gabriele Adbbe
0
Be Ready for ReachOut World Live with Pastor Chris
Pastor Chris and his LoveWorld Ministry are organizing ReachOut World Live slated for this week.
The event will celebrate the huge milestone of the Christ Embassy achieved by Rhapsody of Realities. Last week, the daily devotional became the most translated book in history after the Bible. The book has translations in over 7000 languages.
Such a moment is worth celebrating, which is what we will be doing this Friday and Saturday. ReachOut World Live with Pastor Chris takes place on September 2nd–3rd with three sessions:
Friday evening session on September 2nd at 5 PM GMT+1
Saturday morning session on September 3rd at 10 AM GMT+1
Saturday evening session on September 3rd at 5 PM GMT+1
During ReachOut World Live, the LoveWorld family will spread the Gospel through Rhapsody of Realities. It will happen in every nation, every city, and every street. Everyone is welcome to join Pastor Chris and his congregation by registering here.
Live broadcasts of the event will be available on LoveWorld TV channels, digital platforms as well as CeFlix.
The most translated book in history
Rhapsody of Realities is a daily devotional written by Pastor Chris. The very first edition, written in English, saw the light in 2001.
The book has the purpose of guiding believers while they are studying the Bible. It also helps readers improve their spirituality by looking at God's Word from a new perspective daily.
For two decades, Rhapsody of Realities has become a much-loved book for many Christians. All these years, LoveWorld Inc. collaborated with translators around the world to publish the book in new languages.
This led to a huge milestone we achieved nowadays when Rhapsody of Realities became the most translated book in history.
Ways to celebrate before the event
While there are several days until the celebration, the LoveWorld congregation has many interesting things to do. One of them is by creating a unique ROWLPC avatar and uploading it on social media. This will let everyone know about your participation in the event.
Another way is also fun and allows you to be a part of a big movement. You will need to tag your name to at least five streets anywhere in the world. Manhattan avenues, Paris boulevards, or Nigerian streets — choose what you like the most!
All roads lead to ReachOut World Live
Christ Embassy members not only tag their names to the streets but also come outside in real life!
KingsChat users filled up the platform with pictures and called their posts "Road to ReachOut World Live with Pastor Chris". Another name for such a flash mob is "All roads lead to ReachOut World Live with Pastor Chris".
People across Nigeria and other countries come to the streets with flyers and posters for the upcoming event. The congregation talks to passers-by and informs them about the program. People also receive a copy of Rhapsody of Realities.
Christ Embassy members even prepared a special thematic banner to take a picture for those who want to. It is another great option to let everyone know about participation in ReachOut World Live with Pastor Chris.
ReachOut World Live is coming up and people are sharing their enthusiasm toward the event. Join the congregation and be a part of the big celebration this Friday and Saturday!