Events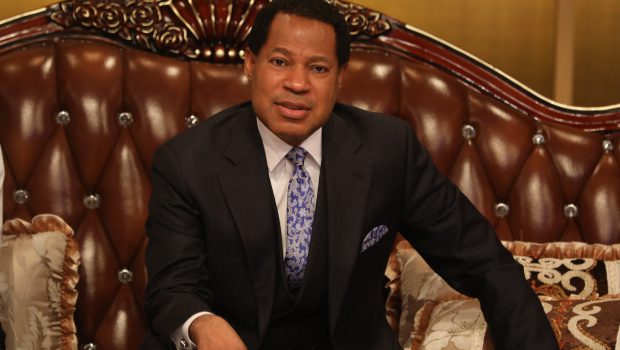 Published on August 5th, 2019 | by Alberto Krinsky
0
Pastor Chris Declares August the Month of Beauty!
It's a new month and a new opportunity to set our eyes on Jesus, who transforms all things for His glory and the glory of the Father. The month of July was full of godly wisdom and truth surrounding thankfulness and giving thanks to God for the incredible blessings that are unending. As part of this August Global Communion Service was dedicated to closing the month of July, the choir led soul-stirring worship with Pastor Saki, giving thanks to God for all things in life.
"The Mighty One, God, the Lord, speaks and summons the earth from the rising of the sun to where it sets. From Zion, perfect in beauty, God shines forth." Psalm 50:1-2
The August Global Communion Service not only marked the new month with the special declaration by the man of God, Pastor Chris Oyakhilome but also the closing of the LoveWorld Next Conference with Pastor Chris. Joining Pastor Chris for the August Global Communion Service was Brother Daysman Oyakhilome – Woghiren (President of LoveWorld Next), Sister Sharon Frimpong (CSO, Senior Executive Officer), Pastor Carlton Oyakhilome, Sister Nina Miller (Christ Embassy Berlin), and Sister Amrithaa Yelagani (India). During a special panel, the aforementioned delegates shared their experiences from the LoveWorld Next Conference while thanking Pastor Chris for the opportunity to witness and experience God in such a profound way.
 "Great is the Lord, and most worthy of praise, in the city of our God, his holy mountain. Beautiful in its loftiness, the joy of the whole earth, like the heights of Zaphon is Mount Zion, the city of the Great King. God is in her citadels; he has shown himself to be her fortress." Psalm 48:1-3
The time came for Pastor Chris to announce the new month of August, which he declared to be the month of "Beauty"! We read about beauty throughout Scripture and see that all things God makes are beautiful. Not only does He correct the land and make it beautiful, He corrects us and makes us beautiful. When we spend time in the presence of God, we become more like Him, we become more beautiful. This month, Pastor Chris urges all of us to spend more time with God and allow Him to transform us, making us more beautiful.
"He has made everything beautiful in its time. He has also set eternity in the human heart, yet no one can fathom what God has done from beginning to end." Ecclesiastes 3:11
As the image of God is beautiful, all things made in Him and through Him are beautiful. We have the choice to see the beauty in life with Christ or to miss it. Focus on God's beauty this month and become more like Him.