Quotes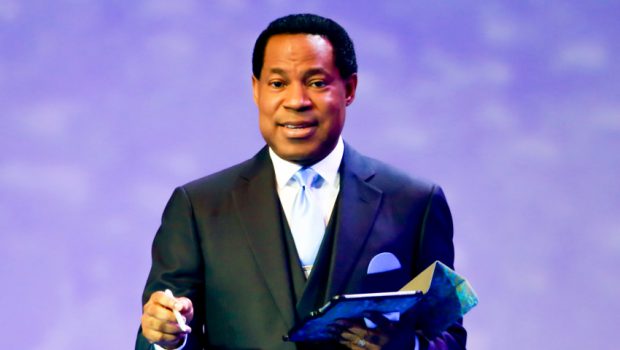 Published on August 22nd, 2021 | by Alberto Krinsky
0
A look back: Pastor Chris' Global Communion Services of the Year of Preparation
Every first Sunday of the month, Pastor Chris Oyakhilome gathers his LoveWorld congregation for the announcement of the theme of the month at his monthly Global Communion Service.
The next time it will happen will be on Sunday, September 5th at 4 PM GMT+1, where Pastor Chris Oyakhilome is set to announce the theme of September. It will be streamed live on all LoveWorld networks.
Before we make it to September, let us take a look at Pastor Chris Oyakhilome's previous Global Communion Services of the Year of Preparation.
January – The Month of Celebration
Pastor Chris Oyakhilome declared January to be the Month of Celebration at the same time as he named 2021 the Year of Preparation.
"2021 is the Year of Preparation. In Heaven, preparation is being made, and I look… And all over the world, angels are out preparing people, helping with the word of God all over the world. I saw them working and working and working. I saw that the things around them did not matter. They were not distracted by the activities around them. They were just busy preparing people," he said.
February – The Month of Grace
"This month of February is the Month of Grace, and what the Lord is saying to us about this month is that more grace is being released. He gives more grace. I have shared with you before… There are those who think they need a double anointing, there are those who think they need more anointing. There is no place in the world of God in the scriptures that talks about more anointing. You do not get more anointing. What God gives is more grace," the pastor explained.
March – The Month of Change
"You want change. This is the month to make it happen. What change do you want? Is it your health? Finances? In whatever situation, this is the month in which there is absolute grace to affect the change. There is grace, more than enough. It is the Month of Change," Pastor Chris Oyakhilome said
April – The Month of Truth
"This month is the Month of Truth, and God is revealing his truth to you like never before. And you are going to walk in truth. It is so important to walk in truth to understand truth. God's truth protects you. God's truth delivers you. God's truth saves you. You shall know the truth, and the truth shall make you free. Blessed be God," he said and continued:
"Open your heart to truth this month. To His truth. Not circumstantial truth, no. Not truth from men. His truth for His truth shall be thy shield. It is the Month of Truth, and God's truth will prevail. God's truth will triumph, hallelujah. Spread His truth everywhere. Tell His truth to the untold."
May – The Month of Illumination
"This month of May is the Month of Illumination. God's plan is to have your spirit illuminated in such a way that the light will dawn on your spirit. As you study the word, as you meditate on the word, as you worship God, and as you pray, your heart will be illuminated by God's word. Get ready for extraordinary illumination, hallelujah," Pastor Chris Oyakhilome said.
June – The Month of Prayer
Contrary to his previous months, Pastor Chris Oyakhilome did not elaborate much on the June theme.
"This month of June is a Month of Prayer, and we will give time to prayer," he said.
July – The Month of Joy
"This month of July is the Month of Joy. We are going to joy in God through our Lord Jesus Christ. We are going to celebrate like we have never done before. Very important. Every day of this month, we will celebrate and here is the instruction, you are going to organize Love Feasts throughout this month," the pastor proclaimed.
"If you can have a Love Feast service every day throughout the month, do it. If it is twice a week that you can do it, do it. Do the best that you can do. Here is what you will do: We will sing songs of praise and thanks to God during those meetings. Prayers, exhortations, testimonies, food and drink. Each of those meetings, you will share food and drink," the LoveWorld president added.
August – The Month of Praise
"Here is what the Lord wants us to do; I really would want you to know God's plan in this hour. Here is what he wants us to do," he said and continued:
"This month, what the Lord is telling us is that the tabernacle was a place. Did you know that the tabernacle was not designed for preaching? I am not sure you ever thought about it. The tabernacle was never a place for preaching. The temple was not a place of preaching. It was not a place for giving information. That may surprise you," the pastor said.
"The temple was primarily a place for offering sacrifices. That is what He asked them to build the tabernacle for. The original reason was to make it a place where God was to receive their sacrifices. In the New Testament, He calls us to offer spiritual sacrifices, the fruit of our lips, giving thanks to His name. To offer sacrifices of praise. How many of our churches have been a place of such sacrifices? You would be surprised," Pastor Chris Oyakhilome stated.