Events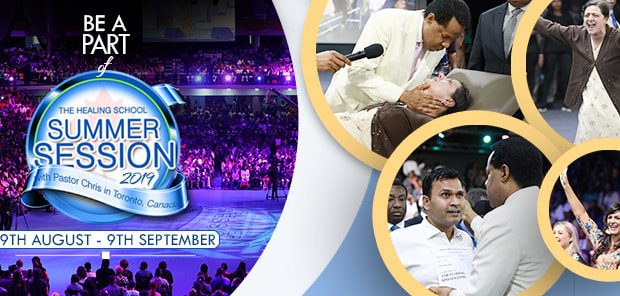 Published on August 8th, 2019 | by Walter Smith
0
The Healing School Summer Session Kicks off TOMORROW
The much-anticipated Healing School Summer session is finally upon us, as saints from around the world gather in one place to receive the supernatural healing they have been longing and praying for. With full, unashamed faith, thousands of attendees encounter such supernatural healing through our man of God, Rev. Chris Oyakhilome (D.Sc, D:D.) by the power of the Holy Spirit, as the Lord ministers.
If you are not already familiar with the Healing Sessions, they are hosted bi-yearly by the Healing School. There are two sessions each year, in the Autumn and in the Summer seasons. Each session lasts for an entire month of miraculous healings and impartations from the Holy Spirit. The Autumn sessions take place in the lovely city of Johannesburg, South Africa while the Summer sessions are held in Toronto, Canada. The city of Toronto is gearing up for the truly overwhelming healings that will flood the streets as the city hosts faithful believers from around the world.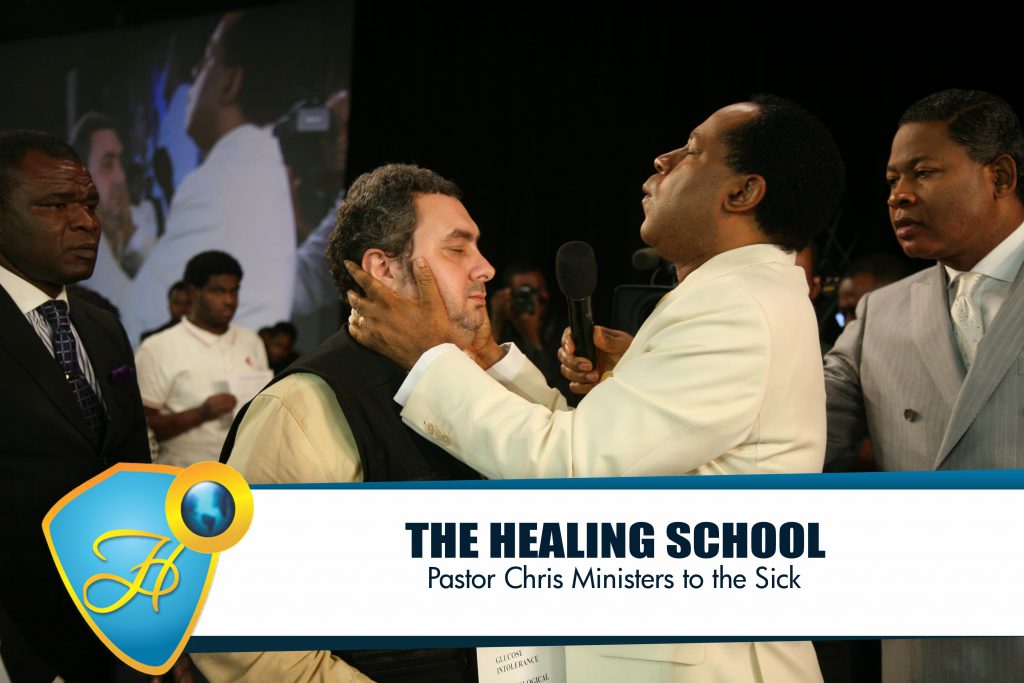 To God Be the Glory, Forever!
The Spirit of God meets each person in their faith and opens the doors which we knock on. When we trust and believe that He not only will heal us but that He also desires for us to be healed, we receive the full blessing from God. Too often, Christians and non-Christians alike struggle with understanding why God allows bad things to happen to good people. The truth is, God's desire is never to see us hurting or suffering. He permits things in our lives for as long as He needs our attention or in order to use our story to further His kingdom. What a God we serve that our good and our bad is all used for His glory!
"Now may the God of peace, who through the blood of the eternal covenant brought back from the dead our Lord Jesus, that great Shepherd of the sheep, equip you with everything good for doing his will, and may he work in us what is pleasing to him, through Jesus Christ, to whom be glory for ever and ever. Amen."
Testimony Time
Countless testimonies of life-changing healing and deliverance come forth year after year at the Healing School Sessions. Earlier this year, the Healing School Fall Session took place in Johannesburg, South Africa. An incredible and miraculous expression of God's power was manifested over the duration of the session as several faith warriors were left with experiences to talk about for a lifetime. Featured in The Healing School magazine May 2019 edition, Ajithra shares her story of miraculous transformation.
"Then he [man of God, Pastor Chris] came to me and I was completely enveloped by the power of God. Pastor touched my back and I fell down. My body was shivering, and some cool sensation came into my brain and my heart and my lungs. All the bones in my body were vibrating. After that, I was jumping and full of joy. Now, I can walk and go anywhere I want to go. I can handle my responsibilities. I had a life where nothing was possible, but now, everything is possible with God. I can do whatever I wish to do. My testimony is everywhere in all parts of India; I tell them my story and they are amazed at my miracle. I have had people come to the Healing School because of this miracle. I'm a living testimony. Glory to God!"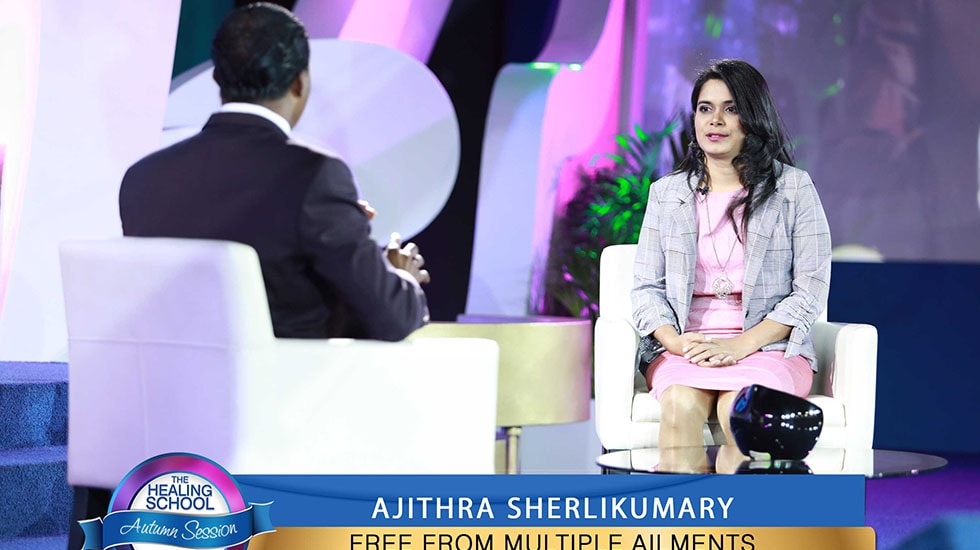 Join us at The Healing School Summer Session
The Summer Healing School Session is set to kick off tomorrow, on August 9th and last for the duration of one month, coming to a fulfilling close on September 9th. People will gather from all corners of the earth, including several ministers and pastors who will partake in the
Ministers' Visitation Program. This program is an opportunity for ministers leading their own healing ministries to not only witness but be encouraged by the miraculous presence of God.
Follow updates, testimonies, and more for this Healing School Summer Session by checking the website, viewing the TV program "Enter the Healing School with Pastor Chris", and following The Healing  School on Kingschat!