Quotes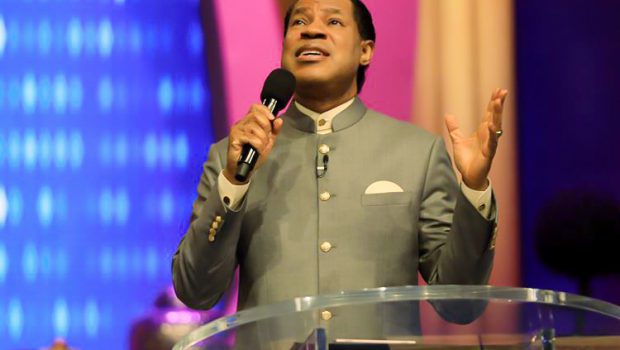 Published on May 3rd, 2023 | by Alberto Krinsky
0
Pastor Chris: "You become a success when you look out for others"
Pastor Chris Oyakhilome recently shared his thoughts on the Bible verse from the book of Galatians 6:10. It goes like this:
"As we have therefore opportunity, let us do good unto all men, especially unto them who are of the household of faith".
The pastor explained that as Christians, people have a responsibility that extends beyond their biological families, as the opening verse says.
There is no question that God expects people to take care of their immediate biological family and their extended family. Still, beyond that, they must also take care of those outside their immediate biological family, especially those in the family of faith, according to Pastor Chris Oyakhilome.
He emphasized it by saying, "You become a success when you look out for others and reach out to help them."
"Correctly communicate the love of Christ to all the people you interact with"
Pastor Chris Oyakhilome went on to explain that what God plans for people's prosperity is for them to have more than enough to help others abundantly.
"When you think of helping others, He channels His grace towards you in an extraordinary way to make it happen. So, be a helper and a lifter of others. There will always be opportunities for you to be a blessing to others, and anytime that opportunity comes your way, seize it," he said.
In a recent sermon, Pastor Chris Oyakhilome explained that one of the primary and easily forgotten ways of helping others starts with how you speak to others.
"Think about your language. How do you talk? How do you communicate with others? Choose the right words. Do not choose words that beat down people," he explained.
He then elaborated that even if the other person is wrong or cold-hearted, that is between him and God. Talk to people in a way that you never forget the good things you say, according to the pastor.
"Put your mind in the word and train your mind to think right. You want to treat people with respect and correctly communicate the love of Christ to all the people you interact with. You preach the gospel with your life every day," Pastor Chris Oyakhilome added.
Pastor Chris: "Let others benefit from your prosperity"
Pastor Chris Oyakhilome understands that some of his followers may want to find out about corporate endeavors in local churches geared towards helping the poor and needy in the inner cities and be a vital part of it.
The pastor underlines that people should remember to give others a reason to celebrate. Let others benefit from your prosperity. God has made you rich and given you more than enough for yourself and to be able to help others, according to Pastor Chis Oyakhilome.
"The Lord wants you to be a blessing. His grace abounds in your life; acknowledge it; use it for good works. Share what you have. Look around in your place of work, your street, and especially your local church, and find someone you can lend a helping hand," he stated.
The pastor insists that success is not solely focused on personal goals or wealth accumulation but also on positively impacting the lives of others.