Quotes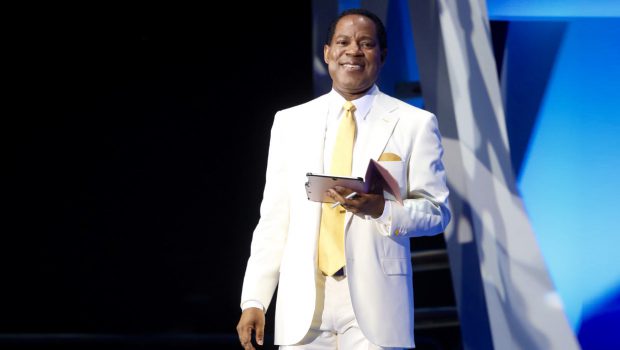 Published on February 27th, 2023 | by Alberto Krinsky
0
Pastor Chris: "We are vitalized by the Holy Ghost"
Pastor Chris Oyakhilome has guided the LoveWorld community through the beginning of 2023. The founder and president of LoveWorld Inc. has said that believers should always continue praying, reading the Bible and dedicating themselves to God to reap the benefits.
At one point, Pastor Chris Oyakhilome said: "The Spirit of God has separated us from the destruction that ruins the lives of men and the judgment that works in the lives of men, having been identified with Christ in His death, burial and resurrection."
"You can separate yourself from that destruction when you go through your daily affirmations that affirm the word of God. Then only you can think differently and under how God wants you to think; through His Word," he added.
"The love of God is perfected within me"
Pastor Chris Oyakhilome has told LoveWorld members to start their day by affirming to themselves every day: "I affirm that I am an ambassador of Christ, spreading the love of God in my world. His love is perfected in me; it is heard in my words and seen in my actions because I dwell in God, and God is in me."
The man of God emphasized the importance of saying, "I am vitalized by the Holy Ghost. No sickness, disease or infirmity can thrive or survive in my body. The divine life of God is at work in me. Every fiber of my being, every cell of my blood, and every bone of my body."
"I am alive and well, healthy and strong by the Holy Ghost forever. I am a chosen generation, a royal priesthood, a holy nation. I have been called into the marvelous light of God," Pastor Chris Oyakhilome underlined.
"I am planted in the house of the Lord. My life is like a tree planted by the waters, ever in blossom. I flourish like the palm tree with grace and glory. My life is programmed by the word, and I am living a life that is full of possibilities."
He continued by declaring that "Christ is alive in me; therefore, I see life differently. I see all trials and challenges that come my way as bread."
Pastor Chris: "You are a burning and shining light; fervent in spirit, serving the Lord"
Pastor Chris Oyakhilome said that "No force can defeat me or throw me off balance because greater is He who lives in me than in the world. I am more than a conqueror, and I live each day with confidence, knowing that all of heaven and the power of divinity is working for me, and for my good."
"I am a burning and shining light; fervent in spirit, serving the Lord. I am full of passion for extraordinary impact with the gospel of Christ. I am lifted and transported by the Holy Ghost into the glorious and higher realms of life, where I only see and relate with the realities of the Kingdom. Blessed be God," he explained.
Pastor Chris Oyakhilome summarized by saying: "Be bold to say the same things that God has said concerning you in His word. That is what takes you beyond salvation, to enjoy the benefits of salvation."