Events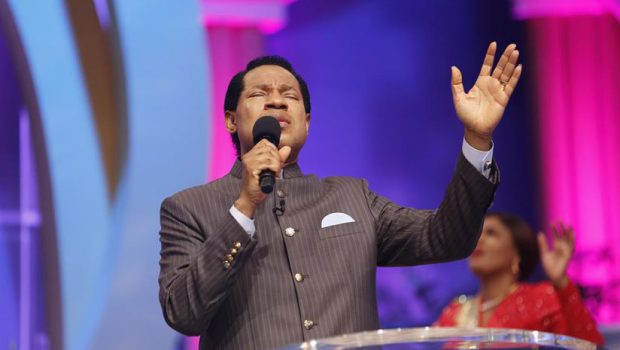 Published on November 22nd, 2021 | by Alberto Krinsky
0
Pastor Chris rounds off 2021 with a Global Day of Prayer
The Christ Embassy president, Pastor Chris Oyakhilome, is hosting his fourth and final Global Day of Prayer of 2021 from Friday, December 3rd to Saturday, December 4th.
He announced the last Global Day of Prayer at the Healing Streams Live Healing Services in October.
"Remember, it is so important that we pray. Never let off from prayer. So, we must pray. All of us all over the world. In fact, we should fast on the 3rd and 4th of December," Pastor Chris Oyakhilome said and added:
"We will fast and pray because wickedness plans for the end of the year, and so, we will not give them a chance. The demons of darkness usually plan for the end of the year, but on the 3rd and 4th of December, all of us will fast and pray."
Seven Global Days of Prayer with Pastor Chris
Pastor Chris Oyakhilome has held seven Global Days of Prayer since the outbreak of the COVID-19 pandemic in early 2020.
The most recent prayer day took place in September 2021, where the Christ Embassy president reminisced upon the first session.
"As many of you would remember, we started this in March 2020. 27th of March… We began leading in prayer, and Pastor Benny Hinn and I led that particular session. We began this journey of prayer as the Lord was leading us, and I shared a lot of things with you about the day in which we are living," Pastor Chris Oyakhilome said.
"I showed you from the scriptures what was going on and how to respond to effect changes. I told you what the plan was. I told you about the plans of the wicked one. I told you that Satan was behind his evil work. The work of darkness," he continued.
Many more Christ Embassy events to come
The Global Day of Prayer in December comes in a very busy week for Pastor Chris Oyakhilome, as he is set to present the theme of December at the Global Communion Service on Sunday, December 5th.
The pastor names each year and month, and December will thus conclude the Year of Preparation.
Two days later, on Tuesday, December 7th, Pastor Chris Oyakhilome celebrates his 58th birthday.
Over the past years, LoveWorld believers have shared birthday wishes and memories of Pastor Chris Oyakhilome on social media platforms in the days leading up to his birthday, and the same is expected to happen this year.
Towards the end of December, Pastor Chris Oyakhilome once again has a tight schedule.
He will be hosting his annual Christmas Eve Special, the FALA Awards and the New Year's Eve Special. At the latter event, the pastor is set to go through all the teachings, blessings and experiences from the Year of Preparation before he presents the new theme of 2022.