Events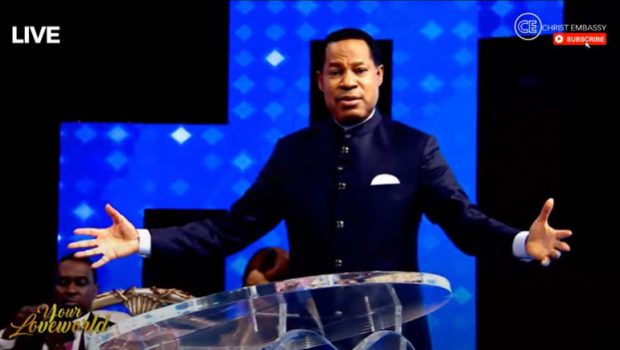 Published on January 25th, 2021 | by Alberto Krinsky
0
Pastor Chris' 8 Days of Meditation returns in February
Pastor Chris Oyakhilome's 8 Days of Meditation program has only recently ended, but a new round is already slated to take place in February.
Specific dates have not been announced yet, but the eight-day meditation will once again be available on PCDL.tv, where daily study messages will be uploaded.
Pastor Chris' first round of 8 Days of Meditation ran from Sunday, January 10th to Monday, January 18th. The LoveWorld community uploaded their study avatars to various social media platforms like Christ Embassy's own, KingsChat.
Last year, Chris Oyakhilome hosted two seasons of WordFest, which is a program similar to 8 Days of Meditation.
Strengthening the faith of God's people
From May to June 2020, Pastor Chris held the first season of WordFest.
WordFest was a special festival of meditation on God's word, and the concept was that existing and new subscribers to the Pastor Chris Digital Library could get free access to divine messages from Pastor Chris Oyakhilome through the WordFest program.
Subscribers were able to watch, listen to and meditate on a specifically selected message every day, as each day had a new theme.
Along with the daily message came a study guide, which simplified the meaning of the divine words.
According to the LoveWorld Nation, WordFest's purpose was to build up and strengthen the faith of God's people during this time of adversity that the world is facing.
A second season of the WordFest festival took place in October 2020 and concluded with a 24-hour WordFest Extravaganza, like the one in the spring also did.
LoveWorld Specials coming up
Until the 8 Days of Meditation program kick offs, LoveWorld citizens can look forward to the "Your LoveWorld Specials – With Pastor Chris & Pastor Benny" shows that premiere today, Monday, January 25th.
The shows last until Saturday, January 30th and are available for streaming on all LoveWorld networks at the following hours:
Monday, January 25th at 7 PM GMT+1
Tuesday, January 26th to Friday, January 29th at 1 AM GMT+1 and at 7 PM GMT+1
Saturday, January 30th to Sunday, January 31t at 7 PM GMT+1
"It is our Year of Preparation and what a special time to be inspired, trained, equipped and prepared to meet our God. Get set to receive words that will set you on course for extraordinary accomplishments in this glorious Year of Preparation," the LoveWorld Nation wrote on social media when the prayer series was announced.
The most recent LoveWorld special with Pastor Chris Oyakhilome took place at the end of October and marked the seventh phase of the second season of the much-loved show.
Chris Oyakhilome initiated the "Your LoveWorld with Pastor Chris" shows at the beginning of April 2020. The broadcasts proved to be very popular among the Christ Embassy members, so the show has been extended over and over again.
So far, more than 80 episodes of "Your LoveWorld with Pastor Chris" have been produced.