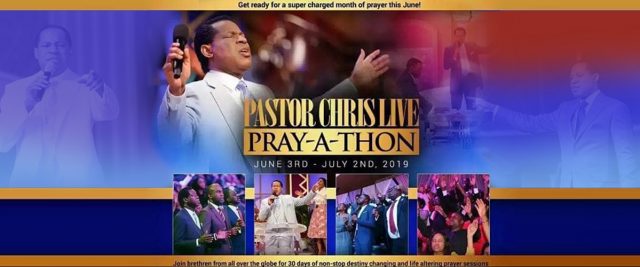 Pastor Chris Leads Special "Your LoveWorld" Prayer Program to Close the Month of Prayer
We have just witnessed one of the most fruitful months at LoveWorld, ever! The month of June was dedicated to prayer by the man of God, Pastor Chris Oyakhilome, but this was not the first month of June to be devoted to prayer. Year after year, June is dedicated to prayer and growing in personal communication with God. LoveWorld citizens await in anticipation and expectation of God to do amazing things in their personal relationship with Him.
This year was unlike any other as our anointed leader, Pastor Chris Oyakhilome, initiated the very first "Pray-A-Thon" with Your LoveWorld. If you are just catching up, the Pray-A-Ton took place over the course of 30 calendar days, beginning Monday 3rd June and closing Friday 5th July. Every day, for the duration of 24 hours, there were 15-minute increments of prayer going to the Father God from all corners of the earth.
At the start of the month, prayer warriors went in with great expectation as Pastor Chris gave five claims to the power that would be released out of this consecrated time in prayer to God and fellowship with the Holy Spirit. He encouraged all who are participating in these things that through our prayer, the following will surely manifest:
Things will change by the power of our praying
Our spirits will be exercised
We will be activated and walking in consciousness of the divine presence
The will of the Father will be enforced on the earth
We will live in prayer to the Father
Praise God! The magnificent blessing of being in the true presence of God was experienced by all. As the Pray-A-thon comes to an end, people all over the world are incredibly uplifted by the impartation of the Spirit they received over the last 30 days. A very special three-day "Your LoveWorld" prayer program then commenced on Wednesday 3rd July and will go on until Friday 5th July. For these three days, Pastor Chris is leading all into a time of fasting.
Pastor Chris says:
"[Fasting] promises to establish God's people in the new level of glory they have been catapulted to, and seal the blessings poured upon the earth, as a result of the ceaseless prayers offered through June; the Month of Prayer"
(This special 3-day "Your LoveWorld" prayer program is being transmitted live on all LoveWorld TV stations, as well as on the timeline of Pastor Chris Live Super User on Kingschat. If you've missed this program, be sure to follow Pastor Chris Live Super User on Kingschat so you don't have to miss any more!)
Schedule Broadcast time in different time zones & duration:
WEDNESDAY: Session 1
4PM -7PM GMT
5PM – 8PM GMT+1
6PM – 9PM GMT+2
12PM – 3PM EASTERN TIME
9AM – 12PM PACIFIC TIME
THURSDAY & FRIDAY: 2 Sessions per day
10AM – 1PM & 4PM – 7PM GMT
11AM – 2PM & 5PM – 8PM GMT+1
12PM – 3PM & 6PM – 9PM GMT +2
6AM – 9AM & 12PM – 3PM EASTERN TIME
3AM – 6AM & 9AM – 12PM PACIFIC TIME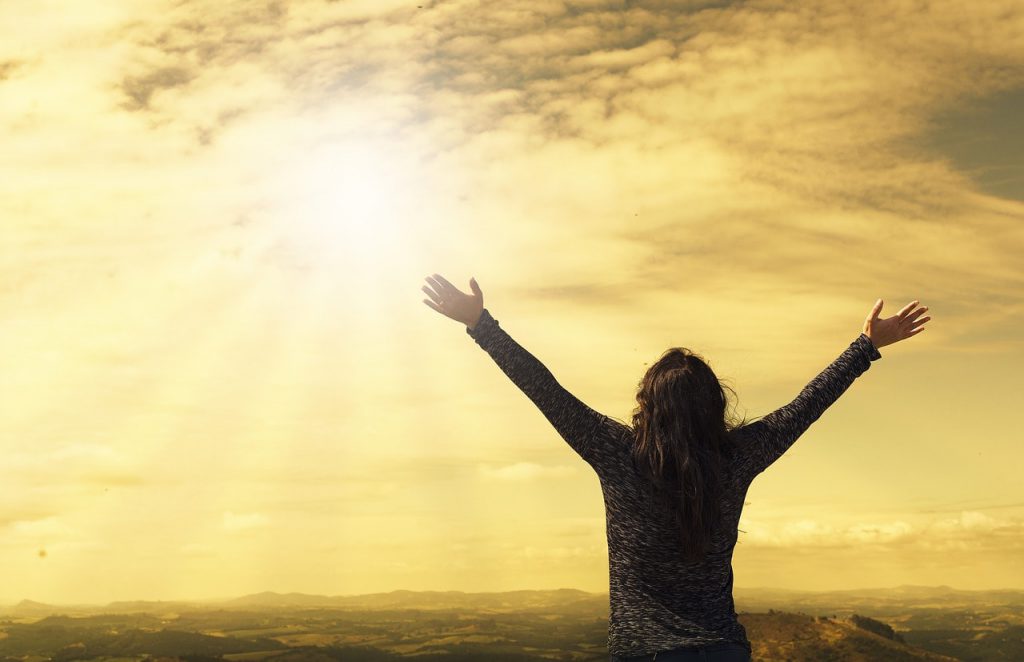 Communication with the Lord in prayer is by far the greatest gift. To pray to the Almighty and to be heard by Him, the Creator of all things is a miracle in itself and it has always been. However, our communication with the Lord is also a responsibility. The more time we spend in the presence of God, the more we become like Him. It is our duty as followers of Jesus Christ to seek out this precious time of deepening in fellowship through the Holy Spirit, for the sake of being transformed into His likeness.
"Prayer times are moments of heavenly glory and spiritual ecstasy. In prayer, our spirits are refreshed and our sensitivity to the Spirit is increased." – Prayer: A Communion of Heavenly Bliss, Christ Embassy Online
We pray that all are immensely blessed in their time with the Holy Spirit. May the God of Heaven bring His glory as you meet with Him in your quiet place of prayer and fasting these three days. And may this month of Prayer be sealed in eternity and in the hearts of all LoveWorld Citizens, as we look forward to the second half of this celebrated and momentous Year of Lights.