Events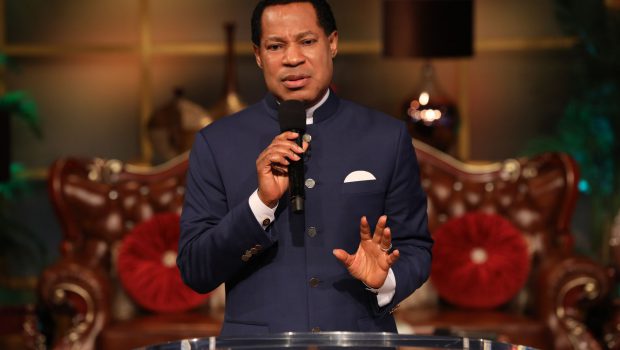 Published on May 11th, 2021 | by Alberto Krinsky
1
Free online ministry course: Join Pastor Chris' Global Ministers' Classroom pastor training
If you are looking for a pastor course or a pastor training session, then Pastor Chris Oyakhilome has got you covered.
On Friday, May 21st at 2 PM GMT+1, he kicks off his online minister training program called Global Ministers' Classroom.
The free online ministry course runs for 24 hours and is slated to teach church leaders, pastors, ministry leaders and executives, ministry staff and all categories of church workers from around the globe how to become pastors.
In addition, existing pastors can learn how to improve the way that they minister.
According to the Global Classroom Organizing Committee, participants of the online minister training program can expect the following:
1. Increased focus on the mission and purpose of the church.
2. Strategic insight for the end-time harvest.
3. Networking with millions of ministers from around the world.
Attendants of the 24-hour pastor training session will also be taught divine strategies for effective soul-winning and evangelism through interactive programs and teaching sessions.
Register for Pastor Chris Oyakhilome's Global Ministers' Classroom here.
Pastor course to focus on Pastor Chris' rapture prediction
The highly anticipated online minister training program will be taught by Pastor Chris Oyakhilome and several other Christ Embassy ministers.
It is the third time that the Global Ministers' Classroom is being held, and this year, the online minister training session is focusing on pastors becoming better equipped before the rapture.
Last year, Pastor Chris Oyakhilome prophesized that Jesus Christ will return to Earth within 10 years.
When you sign up for the pastor course, you will also have the opportunity to enlist for the "Pastor Chris Gives You a Gift" initiative.
Participants can, for instance, win autographed books, microphones, drum sets, keyboards, pulpits and guitars for their churches or ministries.
Thousands have become ministers through pastor training program
Just because it is a free online ministry course, it does not mean that you should not enjoy it with others.
The Global Classroom Organizing Committee is encouraging churches to open its doors and act as physical classrooms where participants can watch the Global Ministers' Classroom together.
The International School of Ministry is the organization behind the upcoming online minister training session.
Every year, the International School of Ministry hosts multiple online and offline pastor training sessions and pastor courses, where it teaches people how to become pastors.
Since its establishment in 2007, the organization has trained thousands of people from all over the world to become pastors.
Online minister training program during a busy month
The online minister training program is taking place in a very busy month for Pastor Chris Oyakhilome.
On Monday, May 9th, the third season of WordFest kicked off. The first one ran from May to June 2020, while the second one took place in October 2020.
WordFest is a special festival of meditation on God's word, and the concept is that existing and new subscribers to the Pastor Chris Digital Library can get free access to divine messages from Pastor Chris Oyakhilome through the WordFest program.
Subscribers can watch, listen to and meditate on a specifically selected message every day as each day has a new theme.
Along with the daily message comes a study guide, which simplifies the meaning of the divine words.
According to the LoveWorld Nation, WordFest's purpose is to build up and strengthen the faith of God's people during this time of adversity that the world is facing.
The first two rounds of WordFest culminated with 24-hour live broadcasts called WordFest Extravaganza with Pastor Chris Oyakhilome and some special guests. Testimonies, exhortations and divine messages were also part of the shows.
"Your LoveWorld with Pastor Chris" returns
After almost a month without the "Your LoveWorld with Pastor Chris" show, the prayer series returned on Monday, May 10th.
Like in the previous phase of "Your LoveWorld with Pastor Chris," the Christ Embassy president began to discuss the lives of the saints.
"I am going to go in that direction in some parts of this phase because there is a lot for us to talk about, and we have not even scratched the surface of the subject. I was barely introducing that to you. I hope that we can into some parts of it," he said.
Fans of the show expect that Pastor Chris Oyakhilome will continue to touch upon the subject in the upcoming episodes of this fourth phase of the third season of the show.
It is available for live streaming every day at 7 PM GMT+1 until and including Thursday, May 13th.
During the last phase of "Your LoveWorld with Pastor Chris," the show reached an important milestone.
"This is the 100th episode, so it is really, really amazing what the Lord has done. Thank God. So, you can imagine that for such a very special number it must be a special occasion today," Pastor Chris Oyakhilome announced in the first episode of the phase.